Company News
German wholesalers custom silicone placemat, requiring to print five colors, in line with LFGB standard!
Publish Date: 2017-01-16 Click: 724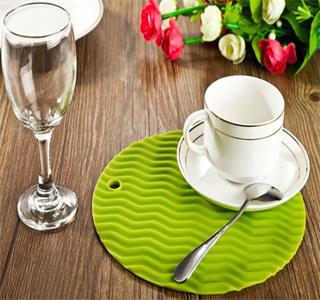 In December 2016, a German daily article wholesalers find Hanchuan Industrial, they would like to custom silicone placemat. The requirements of this silicone placemat printing for five colors, silicone materials must be in line with the EU LFGB testing standards. This silicone placemat printing patterns require very fine, can not have any errors, or failure of the judge.
Silicone placemat food safe and environmental non-toxic, the use of environmentally friendly silicone raw materials, the production process does not produce any toxic and harmful substances, can be assured that use. High temperature, can withstand high temperatures of 230 degrees, -40 ~ + 230 degrees in the range of application. Color rich, long life easy to clean, do not fade.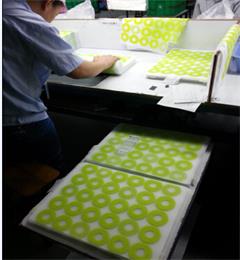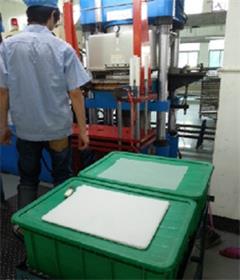 Silicone placemat products factory Hanchuan production and sales of insulation mats, silicone placemat, on the table or table, cut off heat conduction, to prevent high-temperature appliances burn the surface of the furniture, furniture and practical supplies.
The German wholesalers are their own design pad pattern, requires us to open the mold according to the drawings, from the pattern of view technology is very high, if not careful is likely to cause bad products, and this silicone placemat custom of the product thickness is very Thin, the thickness of only 1.0mm, hydraulic molding, if not skilled operation, but also will cause a lot of bad products, so the cost is difficult to control, it is easy to lose money.
For more information, why not contact Hanchuan online service:
please login in: http://www.hcsilicone.cn/articles/info.html
Skype:caiyuan991