Company News
The use of silicone insulation pad and the performance?
Publish Date: 2017-01-06 Click: 932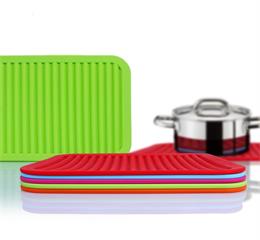 Silicone insulation pad is 100% food-grade silicone production, good insulation, able to withstand the temperature range of -40 degrees to +230 degrees. And will not fade, environmental health, security, easy to clean, there are non-slip silicone pad insulation function! Today, along with the improvement of people's living standards, soup, stew products such as recipes popular popular style, the other side, also has a small trouble.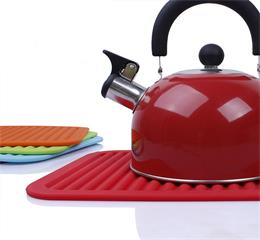 We all know that the best soup dishes filled with ceramic containers, each doing soup, the most worried about is the serving section, holding a special hot, and the temperature of some types of table also has a small damage. Although the market also sells a wide range of insulated containers and insulation pads, but because of the length of time and frequency of use, cleaning and aging, the limitations of applicable containers and other defects can not be long-term use. Now do not worry, there is a silicone heat pad, the above problems easy to get.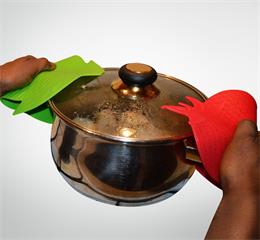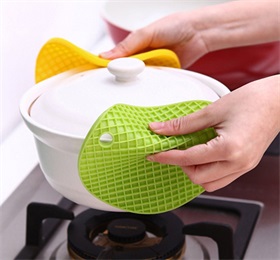 Silicone insulation pad performance:
Performance is also the vast number of consumers are most concerned about one of the issues. Silicone insulation mat non-toxic, odorless, high temperature, Naisuan Jian, wear-resistant, flame retardant, resistant to compression deformation, good insulation, anti-aging long service life. This look to solve a lot of consumers to worry about, is not there a feeling of heart?
Silicone insulation pad Uses:
It can be used in many kinds of entertainment and recreation places such as oven, refrigerator, microwave oven, disinfecting cabinet, dishwasher, washing machine, restaurant, hotel, cafe and so on.
For more information, why not contact Hanchuan online service:
please login in: http://www.hcsilicone.cn/articles/info.html
Skype:caiyuan991