Company News
Why choose silicone placemat? And how to use silicone placemat?
Publish Date: 2016-12-27 Click: 599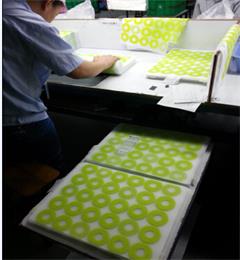 Placemat is a kind of tableware that can protect and decorate the dining table, which is popular among the use of silicone placemats before. We generally use cotton, hemp, bamboo, paper and other materials made of. Then buy home mats why Europe and the United States favor silica gel placemat. Cotton mat & pad absorbent, easy to clean, can be purchased on the pad towel drip, see water absorption rate; linen mat pest control moth, good durability; hand pull about the towel, see the extent of tearing how much, the more The bigger the better.
The bamboo mat is the best heat insulation, can effectively prevent the damage of the hot items to the table; you can use a cup of hot water to the field to test its insulation effect; paper cloth mat is made of environmentally friendly materials, Good, but not washable.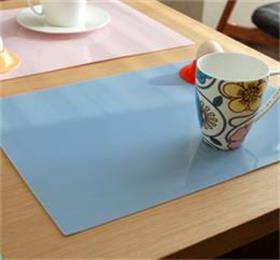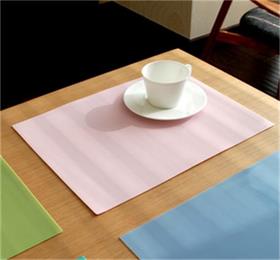 Silicone placemat texture, and can be repeated trial, bright colors, the surface can produce a variety of patterns, do not fade. LOGO can do the color of the product how to choose the color? White or colorless transparent effect, to bring people a natural and calm feeling. Check: family atmosphere of casual atmosphere. Dark blue: calm and noble feeling, dirt will not be obvious.
USSE brand silicone placemat material as a silicone low-carbon environmental protection, anti-skid, shock, heat, wear and other superior performance, which is Europe and the United States five-star hotel is the main reason for the silica gel mats are very popular! Especially high-end hotels are environmentally friendly, five-star hotel to judge the standard is to see whether the environmental indicators of the hotel standards, not just to measure the level of environmental protection decoration.
For more information, why not contact Hanchuan online service:
please login in: http://www.hcsilicone.cn/articles/info.html
Skype:caiyuan991