Company News
What is the temperature range of the silicone heat resistant mat? Can it be burned with open flame?
Publish Date: 2016-12-13 Click: 903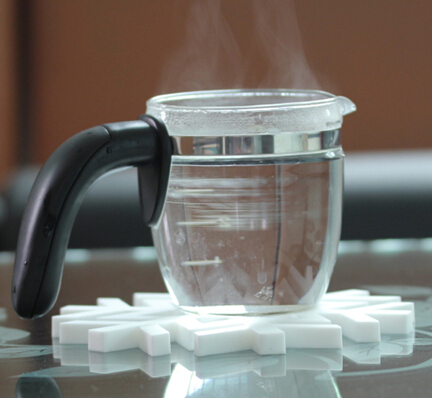 USSE brand silicone heat resistant mat material low-carbon environmental, non-toxic and tasteless. Production using 100% environmentally friendly raw materials, the process does not produce any toxic and harmful substances, can be assured that use. High temperature, can withstand high temperatures of 300 degrees, in the range of -40 ~ +300 degrees. Color rich, long life easy to clean, do not fade. High temperature, low temperature, non-slip, heat insulation, easy mold release, easy cleaning and other characteristics.
Silicone heat resistant mat is generally used in the kitchen, home furnishings, insulation, non-slip, creative decoration, you can mix all kinds of plate glass mats; superior insulation function can effectively protect the desktop is not burned, beautiful appearance not only Can be decorated with colorful life, as well as the effectiveness of insulation and insulation; use of high-temperature vulcanized hydraulic molding machine, high temperature, environmental non-toxic, is the 21st century in line with the concept of environmental protection advantages of larger products.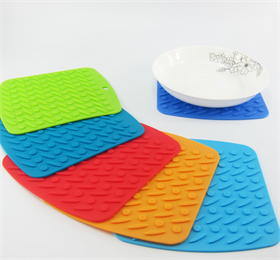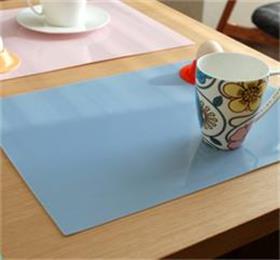 As the raw material of silica gel insulation pad has a unique temperature characteristics, use more and more widely. Such as low-temperature-resistant silicone ice at minus 40 degrees also maintain a soft, frozen ice after easy ejection features, has completely replaced the plastic ice; silicone insulation pad insulation effect is very good, can be high temperature 250 degrees, special Silicone materials can withstand temperatures up to 300 degrees, the general other materials can not be achieved.
We have to understand that now the silicone insulation pad is also very popular, and gradually replace the plastic, bamboo products, fabric mats in the market share. Although the silicone material can be high temperature, but it is recommended not to use open flame to burn. Hanchuan Industrial 15 years of professional design and manufacture of silica gel insulation mat, silicone glass fiber mats and other table insulation silicone household items, exported to Europe and America and Japan, more than 100 countries, models have thousands of models, and strive to build domestic silicone heat resistant mat brand factory!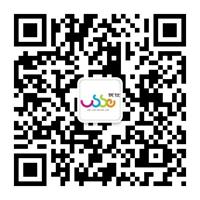 For more information, why not contact Hanchuan online service:
please login in: http://www.hcsilicone.cn/articles/info.html
Skype:caiyuan991