Company News
When you eat turkey on Thanksgiving, silicone insulation pad can protect your table
Publish Date: 2016-11-22 Click: 889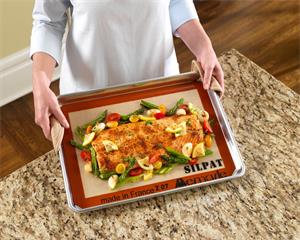 Thanksgiving Day, the United States and Canada festivals, firstly created by the United States, the original intention is to thank the Indians, then people often in this day to thank others. Since 1941, Thanksgiving is on the fourth Thursday of November each year. November 24, 2016 is the day the Americans gathered in the festival.
Every Thanksgiving Day, the United States every household to eat turkey, they usually eat some traditional dishes, such as zucchini, cream onion, mashed potatoes, pumpkin pie and so on. Members of the family will be back home wherever they may be. Why do they never worry about the desktop being burned? Of course, is the choice of efficient insulation, anti-skid temperature of the silicone insulation pad.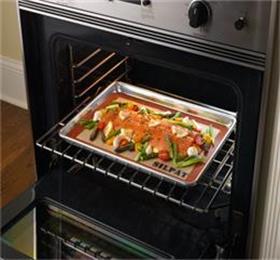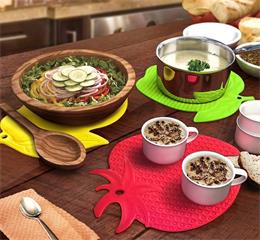 Thanksgiving Day is a traditional holiday in Western countries, then leave for three days, family reunion. At the festive banquet, there is an essential characteristic dish - "roast turkey". Why do you eat turkey on Thanksgiving? Of course, from the origin of Thanksgiving.
In 1620, a group of Puritans who advocated reform in the United Kingdom, because of their ideals and ambitions can not be realized and withdrew from the state religion, independent Protestant, this aroused the hatred of British rulers. The Puritans were subjected to the persecution and discrimination of the rulers, by boat across the oceans, ready to exile in the United States. The ship drifted in the sea for 65 days, and finally reached the east coast of the United States, landed in Providence, Rhode Island. At that time, here is a desolate undeveloped virgin land, turkeys and other wild animals can be seen everywhere. When the value of winter, to unfamiliar places, lack of clothing and food, harsh environment is threatening their lives. At this vital time, the local Indians sent them food, daily necessities and production tools, and to help them build their own new home. Thanks to the Indians who helped and supported the Indians in times of distress, they also thanked God for their "gift", which was the fourth Thursday of November, making the delicious turkey hunting a treat for the Indians. , And with them, the celebration lasted for three days.
USSE brand silicone insulation pad, the use of imported food grade silicone manufacturing. Low carbon environmental protection, soft texture feel good, the surface texture design to increase non-slip, heat insulation effect, add to life, to enhance the quality of life, favored by consumers!), The product quality can meet the FDA and the EU LFGB food-grade safety certification;
For more information, why not contact Hanchuan online service:
please login in: http://www.hcsilicone.cn/articles/info.html
Skype:caiyuan991