Company News
With this silicone baking mat, No need to Spray or Grease, Nothing will stick!
Publish Date: 2016-10-19 Click: 886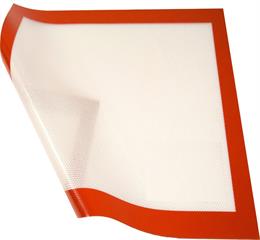 The unique kitchen helpful tool silicone baking mat is the solution for all of your cooking & baking needs. With its silicone coated fiberglass design food slides off of the Mat. Amazing non stick silicone baking surface means No More Scraping Off burnt foods!
Food grade silicone safe & approved with the FDA(USA) & LFGB(Europe)!
Safe for Temperatures up to 480F!
Safe for use in the Freezer Microwave Toaster Oven & Conventional Ovens!
No need to Spray or Grease Nothing will Stick!
Bakes evenly No More dried out foods!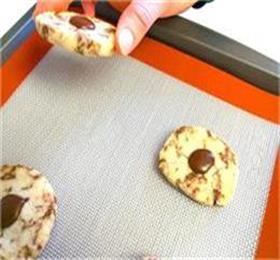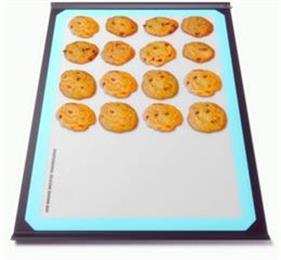 Thick and large multi-purpose silicone baking mat fits USA standard half size baking sheets - Mat thickness is 0.75 mm. Perfect for baking, kneading, rolling, candy/macaron/pastry/cookie/bun/bread making as well as for freezing meat balls, dumplings, fruits and vegetables.
Made of premium quality non-toxic materials passed strict FDA approved tests. No oil or fat is required for baking which reduces intake of cholesterol, saturated fat & cancerogenic substances produced by cooking oils subjected to high temperatures. It's flexible yet tear resistant, and designed to withstand thousands of uses under extreme conditions of bitter cold and intense heat (from -40F to up to 480F).
No more scrubbing! Even burnt sugar and fat falls off on its on. Just rinse the mat in warm soapy water to clean it. You can also wash it in your dishwasher. Repeated multiple uses and washing cycles do not affect non-stick properties of the mat. After every use and cleanup, this silicone baking mat will be just like new again.
For more information, why not contact Hanchuan online service:
please login in: http://www.hcsilicone.cn/articles/info.html
Skype:caiyuan991