Company News
Healthy Cooking with silicone baking mat! Eliminates the need for cooking sprays, oils, butter or parchment!
Publish Date: 2016-10-14 Click: 795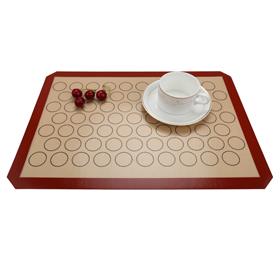 Would you like to impress your friends with your insane cooking skills? Hanchuan USSE brand this silicone baking mat is going to make your cookies taste and look so good. You will have to pinch yourself to realize you are in the real world, not dreaming.
These USSE silicone baking mats are ideal for the usage with half-sized aluminum sheet pan (18 inches x 13 inches). This mat gives your sheet pan a non-stick surface for delicate or messy baking projects. Produced using FDA (USA) and LFGB (Europe) approved materials, these are oven, microwave, and freezer safe. And the silicone mats can also be used on the counter top for all types of dough.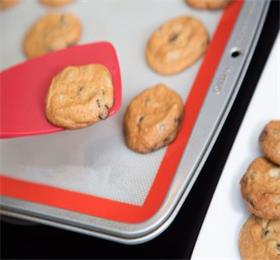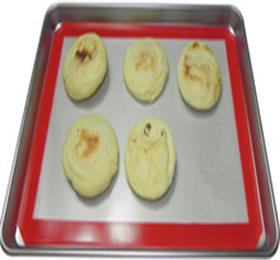 The silicone baking mats will not absorb food orders or flavors and are perfect for the avid baker or the seasonal holiday cook. No cooking sprays, oils or parchment paper needed, helping you save both calories and money. These will quickly become your new favorite kitchen must have item.
These are not to be used as a cutting surface. Sharp objects will damage this silicone mats. Please use in conjunction with standard baking sheet pans; place silicone baking mat inside the baking sheet and then place food/cookie dough on the top of the silicone mat for either oven or freezer use.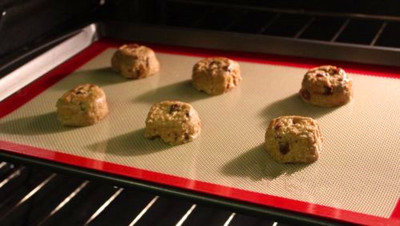 Our fiber glass reinforced silicone baking mat has been exported to Europe, Japan and other 90 countries for more than 17 years, it is certificated by Swiss SGS with FDA standards of USA,LFGB certificated of Germany. It is Non-toxic and odor-free.
USSE this non-stick silicone baking mat liner is designed for baking with doughs and breads rolls, buns and more, provide even heat transfer to your baked goods. non-stick properties are effective in freezing, proofing and baking. great for working with sticky materials such as gooey dough, taffy, caramel etc.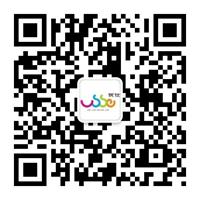 For more information, why not contact Hanchuan online service:
please login in: http://www.hcsilicone.cn/articles/info.html
Skype:caiyuan991