Company News
USSE brand new silicone baking mat products introduction and using methods?
Publish Date: 2016-09-07 Click: 935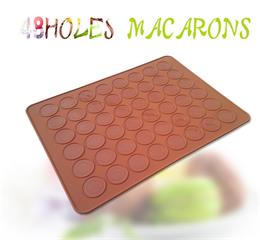 When you make pasta, will you find that panel is not so proper to use? When knead the dough, it often on the table board skid; for the pizza, it can put the size of his tray was always sure; these are to be considered USSE brand! New silicone baking mat is made of non-toxic environmental protection silicone raw material made of, through regular quality inspection in Europe and the United States.
You can ensure that, if the bakery use it to replace the baking paper, it will make the cost halved. Our Hanchuan silica plant can provide OEM service, any size, shape, color can be according to customer requirements.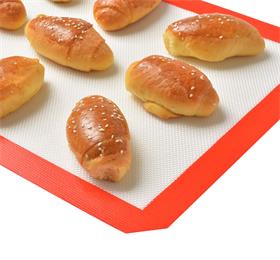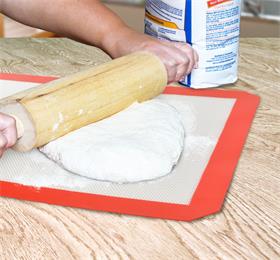 USSE new silicone baking mat has the advantages of high temperature resistance, anti-aging, durable, can be reused, characteristics of novel design and convenient cleaning. No need to wipe the oil when used directly in the oven baking pad when used, it can save paper and foil, tray size also want to choose good, otherwise will drum up on the mat in the process of baking.
Suitable for baking cookies ordinary bread, all kinds of snacks with fragile, mat edge can be printed scale and the circular pattern, make Roll Pastry, pizza crust, divide the cake very convenient. When not in use can be cleaned up! Very convenient, so it is strongly recommended! The baking paper is more convenient and more economical. It has characteristic of non stick, so do not oiled, can be directly into the dough. It has high temperature resistance, can put it together with the dough in the oven, and can be reused more than 4000 times, saving and environmental protection. In the aspect of security, you can rest assured.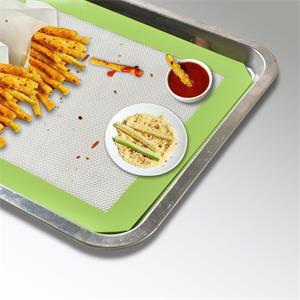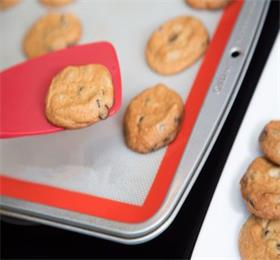 Silicone baking mat is made of food grade silicone, conventional specifications are 380 * 58cm, 37 * 57cm, 40 * 30cm, other sizes can be customized according to customers' requirements; the low surface free energy, and has the characteristics of rice and other ingredients are not sticky, almost all make up the defects of the traditional pad, to meet the food hygienic standard for silicone products. After testing, the food pad can be used continuously for 5000 hours and no obvious aging phenomenon. Excellent anti adhesive, can easily remove surface grease, stains. To prevent the oil spill in the baking process, and easy to clean. Suitable temperature range of -40 DEG ~280 DEG, long service life.
USSE brand new silicone baking mat made of imported food grade silicone made of various sizes, support custom goods, aging fast, do first-class quality and service objectives. Mainly used in food cooking, can be steamed buns, dumplings, meat Steamed Buns, and Steamed Rice, applicable to all kinds of tray steamed steamer. Bag fermentation. Freezing can be used.
For more information, why not contact Hanchuan online service:
please login in: http://www.hcsilicone.cn/articles/info.html
Skype:caiyuan991