Company News
Why Europe five star hotel likes to use creative silicone ice tray mold to make ice cubes
Publish Date: 2016-07-14 Click: 715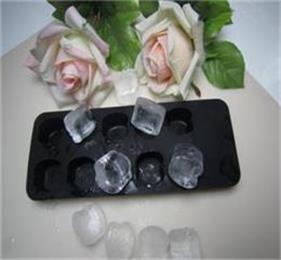 Creative silicone ice tray nold, known as silicone ice tray, silicone ice mold, silicone ice maker, is made of silicone raw material. In recent years, European five-star hotel very popular use of silicone ice tray mold making ice cubes, both fashion and environmental protection, made of ice generally used to shake or frozen drinks.
Silicone ice tray mold is made of hydraulic machine high temperature vulcanization molding process, after raw material preparation, vulcanization molding, Phi front process. Common ice tray style, there are four kinds of shapes: fruit shape, plant shape, letter / number shape, pictographic shape (such as square, round, heart-shaped, etc.). There are many other creative full shape, such as shape, cartoon characters, fruit shape; product shape free to design.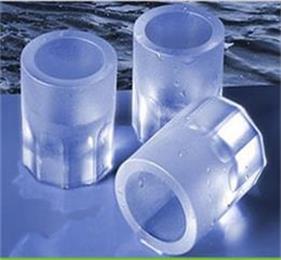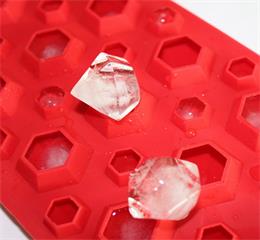 The suitable temperature range of creative silicone ice tray mold for 40 to 230 degrees Celsius, is easy to clean, not deformation, not sticking to mould, the advantages of long service life. Also silicone ice tray is very soft, so it is easy to fold, so when not in use can also save a lot of space.
Silicone ice tray will be used to make cake mold, chocolate and candy in cold days. It is affected by temperature, so silicone ice tray application is very wide. Creative silicone ice tray mold of safety and environmental protection, even in the combustion can not pollute the environment. In line with the modern people's health standard, is very popular in Europe and five-star hotel. It is mainly because silicone ice tray simulation environment protection, durability, in line with the five-star hotel customer requirements, through Europe and the United States national quality inspection.
silicone ice cube tray: http://www.hcsilicone.com
silicone ice shot glass: http://www.hcsilicone.com/products/siliconeicecubetray.html
silicone fiber glass mat: http://www.hcsilicone.com/products/siliconefiberglassmat.html
For more information, why not contact Hanchuan online service:
please login in: http://www.hcsilicone.com/articles/info.html
Skype:caiyuan991