Company News
Hanchuan industry how to ensure that the creative silicone ice mold 100% non-toxic tasteless
Publish Date: 2016-07-12 Click: 742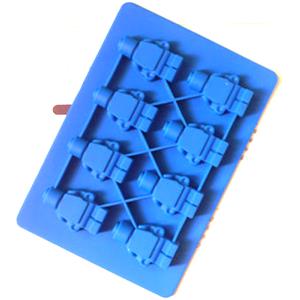 Creative silicone ice mold is also known as silicone ice tray, of which basic material is using 100% imported food grade silicone collagen materials, non-toxic and tasteless, low carbon environmental protection, basically can ensure the health of consumers.
However, the ice mold in the market sales are too many, plenty of them are not using food grade silicone collagen production. On the contrary, it is the ice tray that can not guarantee that consumers of health, so Hanchuan silicone plant suggested that in buying ice cube tray to attention when the product is made of what material to use, which is very critical.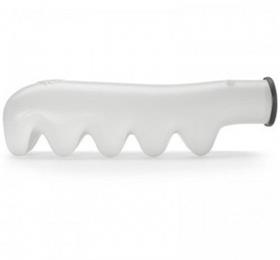 In addition, some creative silicone ice mold manufacturers in order to save costs, in silicone raw materials join some silica gel materials of low cost, even ice lattice products no after secondary sulfide, this product can not guarantee 100% silicone ice mold non-toxic tasteless, consumers do not yield to the temptation of cheap, and to look for the brand manufacturers.
All these silicone ice molds must be through the secondary sulfide to ensure product quality, vulcanized silicon rubber is used as peroxide vulcanization, peroxide decomposition by polymer reaction after the production of low molecular compounds (such as benzene and benzoic acid, etc.) present in the rubber will affect the rubber mechanical properties of silicone rubber in the first time heating and molding, the crosslinking density is not enough, we must secondary vulcanization silicone rubber density, tensile strength, resilience, density, hardness and swelling degree and thermal stability than the first time sulfide has greatly improved, the harmful residues to completely evaporate. Only after two times after vulcanization silicone ice mold, consumers can 100% assured use!
silicone ice cube tray: http://www.hcsilicone.com/
silicone ice shot glass: http://www.hcsilicone.com/products/siliconeicecubetray.html
silicone fiber glass mat: http://www.hcsilicone.com/products/siliconefiberglassmat.html
For more information, why not contact Hanchuan online service:
please login in: http://www.hcsilicone.com/articles/info.html
Skype:caiyuan991