Company News
Hanchuan industrial teach you how to use silicone ice tray DIY making cool ice cup
Publish Date: 2016-07-06 Click: 633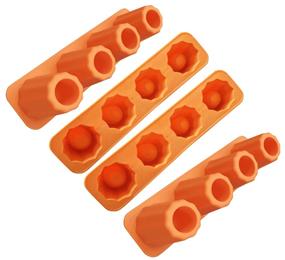 Ice lattice or ice tray is a container to put in the refrigerator for ice making. In this hot summer, How happy to add some ice cubes into your favorite drink! Hanchuan industrial silicone ice tray, ice in the refrigerator frozen for later, as long as the silica gel cartridge body like wring a towel that wring, ice immediately all loose, take out is very convenient, unlike the plastic is very difficult to take out.
Refrigerator which comes with the ice tray, shapes are too uniform, there is nothing creative, remove the ice is not easy, some friends even feel soft. In some large shopping malls, supermarkets, a variety of novel style of ice in the summer are very hot. Mainly products are new, such as some ice trays can do very little ice, some small "popsicles", so that made the ice can be from small beverage bottle mouth plug into, so the beverage would not advance on the refrigerator.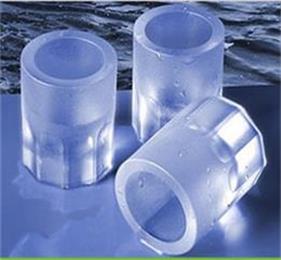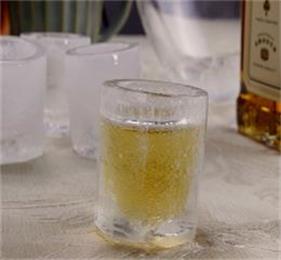 Hanchuan silicone ice tray, ice after doing a good job as long as the ice pattern like wring a towel that wring, ice immediately all loose, take out the very convenient. The most flattering a ice lattice is made out of ice lattice modeling is one small glass, made by the cup - shaped ice lattice "ice cup" Sheng liquor and beverages, wine and beverage ice, so you don't have to wine and beverage into the refrigerator is inside a frozen, very cool, very special, and is very popular with young people.
Hanchuan silica gel products factory since its inception into the ISO.9001 quality management system and iso.14000 environmental management system operation, the production of products can reach the European ROHS, lfgb and FDA testing standard. Strive to build China silicone brand of household goods manufacturers, we believe that by virtue of high-quality silicone ice tray products, reasonable price, considerate and efficient service and good communication skills, we will with you establish long-term friendly relations of cooperation!
silicone ice cube tray: http://www.hcsilicone.com/
silicone ice shot glass: http://www.hcsilicone.com/products/siliconeicecubetray.html
silicone fiber glass mat: http://www.hcsilicone.com/products/siliconefiberglassmat.html
For more information, why not contact Hanchuan online service:
please login in: http://www.hcsilicone.com/articles/info.html
Skype:caiyuan991