Company News
Italy importer wholesale Hanchuan creative silicone ice tray mold, ice cube like a polar bear
Publish Date: 2016-07-05 Click: 722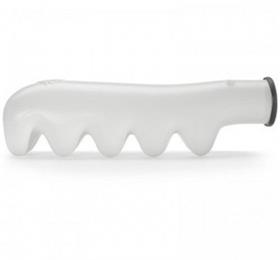 Italy a commodity importers, June through the Google platform search "creative silicone ice tray mold found Hanchuan industrial silicone ice mould website www.hcsilicone.com). The Italian importer and wholesaler to design a homemade ice silicone ice mold products, mainly for the Italian operators of super sales. Therefore, this creative silicone ice mould price is not too expensive but to be creative.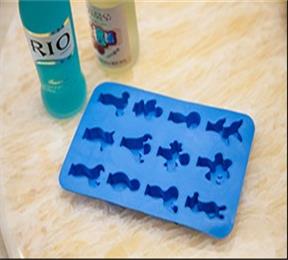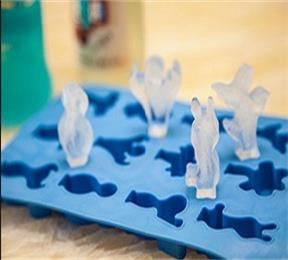 We provide dozens of previous design of silicone ice mode to the customer for reference, Italian customers feel is not particularly desirable. After repeated communication with the customer and communication, we have numerous exchanges on the preliminary ideas with the customers, the final design out this in the shape of a polar bear more creative silicone ice mould. Italian guests to see the design very satisfied, immediately mold proofing requirements.
Received 100% mold fee, we will arrange the opening. But due to the polar bear shape is more complex, the mold processing time, to ensure the products frozen ice like a polar bear, but also to ensure the production time of non-performing rate control in less than 10%, otherwise it will increase the cost of the product. After more than and 10 days of opening and the two mold repair, ice templet out, then we repeated experiments, frozen ice effect has been very like the polar bear, so the sample sent to the hands of the guests. Guests from Italy to see creative silicone ice tray mold and was satisfied, planned orders 40000PCS, three colors, we hope in their request. Debon logistics, Hanchuan sales commitment can be done.
silicone ice cube tray: http://www.hcsilicone.com/
silicone ice shot glass: http://www.hcsilicone.com/products/siliconeicecubetray.html
silicone fiber glass mat: http://www.hcsilicone.com/products/siliconefiberglassmat.html
For more information, why not contact Hanchuan online service:
please login in: http://www.hcsilicone.com/articles/info.html
Skype:caiyuan991