Company News
New ways to drink cola with creative silione ice cube tray, making you ease
Publish Date: 2016-06-29 Click: 749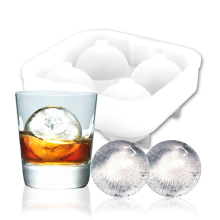 Hanchuan industrial new design this creative silicone ice cube tray, a total of three kinds of styles. Including design of this cup four cavities silicone ice shoot glass, which is a few years ago sold the best ice cube making product. This four cavities ice shooter has been listed for six years. This summer, how about the new ways to drink cola or spirite with this creative silicone ice cube tray?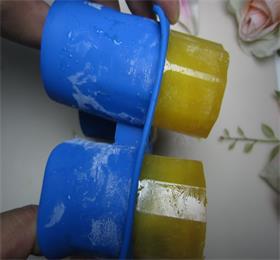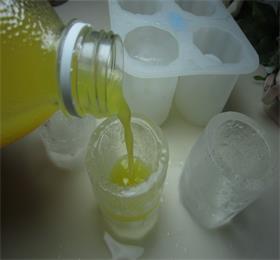 Hanchuan shareholders of the company in 2010 with friends joint acquisition of the Dongguan Rong silicone rubber factory, plant construction area of 6000 square meters, with more than 200 sets of professional production and testing equipment, mixing, spraying workshop realized dust-free operation. To provide product development, mold, manufacturing products of perfect and high quality service, fully able to meet the needs of customers in various industries.
Hanchuan silicon factory exported to Europe and the United States, Japan and other countries in a variety of styles of creative silicone ice cube tray, mainly because these silicone ice tray is very creative. Frozen ice cubes like one white ice cup, directly in the ice cup add cola, Sprite and other drinks or beer, you can immediately frozen drink up very icy. Second, you can directly pouring Coke into the ice tray mold, then add in the refrigerator frozen, tastes very refreshing.
silicone ice cube tray: http://www.hcsilicone.com/
silicone ice shot glass: http://www.hcsilicone.com/products/siliconeicecubetray.html
silicone fiber glass mat: http://www.hcsilicone.com/products/siliconefiberglassmat.html
For more information, why not contact Hanchuan online service:
please login in: http://www.hcsilicone.com/articles/info.html
Skype:caiyuan991