Company News
Summer DIY creative ice cubes: creative silicone football ice ball can be your choice.
Publish Date: 2016-06-17 Click: 784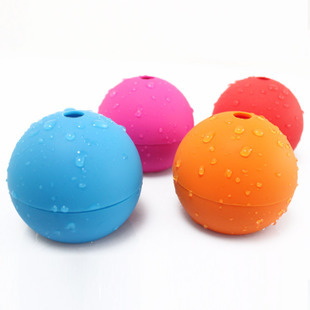 This hot summer, homemade creative ice cubes are very interesting! There are many kinds of material for the ice cube mold making, and now the most popular undoubtedly silicone raw material creative silicone football ice ball. At present, the ice ball making models are more and more creative, Lego Robot shape, block shape, star wars, all football shape, these creative ice mold design innovation is mainly designed in the shape of materials are 100% food grade silicone.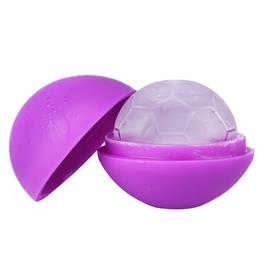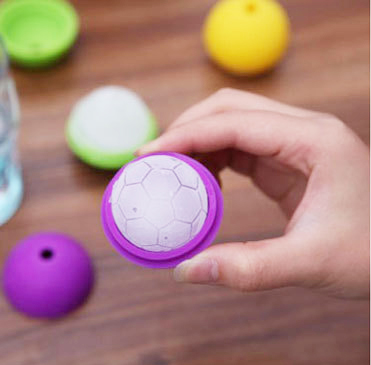 In fact, including creative silicone football ice ball, these ice molds and their creative mainly are from consumers' love for these daily life. Previously popular such as skull shape, shape figures, apple and other fruit shape, the letters of the alphabet, animal shape, seafood shape, diffuse shape and so on, frozen ice is more rich and colorful.
Since the world cup, creative ice mold pattern began to pop ball shapes, frozen ice like a football, basketball, and so on, which is very distinctive, but these ice balls in the mold design and development complex, the process requires higher. In mold treatment must choose P20 steel, surface plating polishing, in order to ensure creative ice ball in the quality of hydraulic molding time.
Hanchuan industrial 17 years the design and manufacture of creative silicone football ice ball experience, especially in the design of the products has been the leading industry. The biggest difficulty is mold processing, Hanchuan industry by their own mold manufacturing, exported to Europe, America and Japan and other more than 100 countries. Ice ball mold styles over the 10000 variety, customization, wholesale silicone creative football ice ball preferred Shenzhen silicone manufacturers Hanchuan industry!
For more information, why not contact Hanchuan online service:
please login in: http://www.hcsilicone.com/articles/info.html
Skype:caiyuan991