Company News
Creative Octopus silicone ice cube tray_ Czech guests sending an inquiry of unique design to Hanchuan
Publish Date: 2016-06-13 Click: 677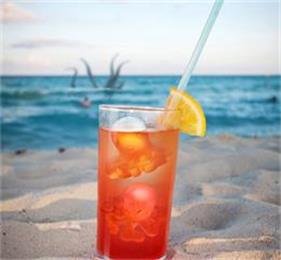 Creative Octopus silicone ice cube tray
You certainly can not see what the shape of the ice cube from the front of the product. Only the opposite side of the picture will be put together you can see it. Yes, it is the octopus shaped ice tray.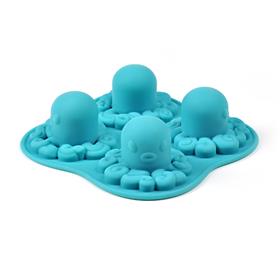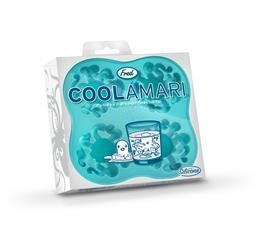 This is based on a silicone ice tray of marine animal design. In order to highlight the cube effect, this product design to the height of 5 cm, so make the ice pattern to see the shape. Recently, we have a guest in Czech took a fancy to this product, and sent the enquiry to us, this guest number was 2. Is a gift company, want to use the silicone ice tray with them about marine theme activities.
Hanchuan industrial has always put quality in the first place, our guests emphasized this point, quality can be assured, and our price is still very dominant. Silicone ice tray is our main product and we will, in terms of design improvement, hope to design Creative Octopus silicone ice cube tray is more and more welcomed by the guests.
Hanchuan industrial 17 years' design and develop silicone ice trays, OEM silicone ice cube tray in China, which exporting to more than 100 countries. More details, please send e-mails to sales@cszhc.com.
For more information, why not contact Hanchuan online service:
please login in: http://www.hcsilicone.com/articles/info.html
Skype:caiyuan991