Company News
New design of cartoon robot silicone ice cube tray, make us love this summer!
Publish Date: 2016-06-06 Click: 798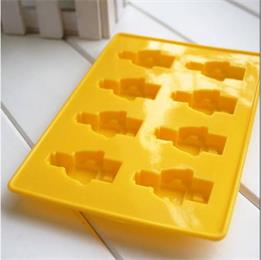 Hanchuan industrial new cartoon silicone robot ice cube tray, let the heart melt together with feeling! Ice tray is nowadays a very popular ice making mold. Made of silica gel material, soft to the touch can make you more convenient to the ice is removed from the mold; non-toxic, non cracking, using long life, use effect is much higher than ordinary rubber, and does not stimulate the skin.
Robot ice tray is commonly used in a variety of entertainment (bars, hotels, cafes, KTV, etc.), but do for the gift, souvenir and promotional gifts. Hanchuan industrial own silicone rubber factory and sales department, one-stop service, accurate delivery, rapid response, the integrity of the service, allowing you to without any worries.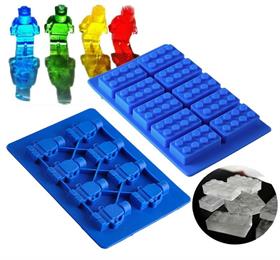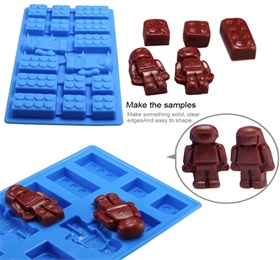 Creative silicone products makes our daily life taste increase. Not only can help you solve a lot of life, it is important to give you unlimited fun and happy life. A cartoon robot silicone ice tray, which can make the robot in the shape of ice cubes can also be made of robot for children to play.
Drink more or less we need to make our drink ice cold, ice box before we use the traditional light to take the ice will be very troublesome, but installed a bunch of ice found in the bottom of the cup of beverage will become tasteless and insipid, Hanchuan industrial robot silicone ice tray for a cartoon you can solve these problems, and will help you to add bright colors in the banquet table at the banquet!
Hanchuan industrial 17 years' design and develop silicone ice trays, OEM silicone ice cube tray in China, which exporting to more than 100 countries. More details, please send e-mails to sales@cszhc.com.
For more information, why not contact Hanchuan online service:
please login in: http://www.hcsilicone.com/articles/info.html
Skype:caiyuan991