Company News
Frozen ice cubes children's puzzle 26 English alphabet ice tray in Hanchuan? And DIYmaking it with your children!
Publish Date: 2016-06-01 Click: 689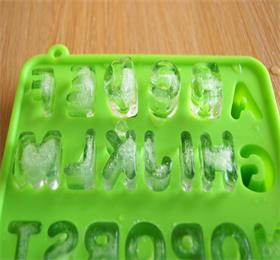 No frozen drinks, in this children's day, will your children be happy? So freeze ice children's puzzle 26 English letters ice tray in Hanchuan? And the children together to experience DIY fun. Simply put beverage into the refrigerator does not reflect our caring for children, and the children together DIY manufacturing various fun ice to thoroughly smash the annoying hot, also let the kids spend their children's day with parents.
Long ago home ice tray made of plastic, which is very convenient to use, nor safe. Now Hanchuan industry for everyone to recommend a letter ice tray: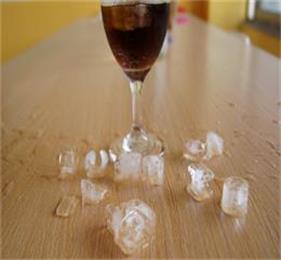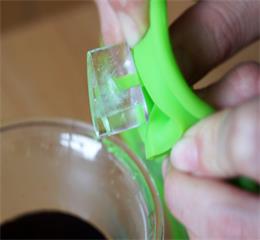 Name: Children's puzzle 26 ice tray
Material: food grade silicone, does not contain BPA, can be strictly detected by the United States FDA.
Specifications: 16*16*1.8cm
Weight: 150g
Color: according to the actual stock color random delivery, if you need to specify the color, please contact the right customer service management!
Heat resistant: minus -30 degrees, to +230 degrees.
Usage: suitable for hotel, restaurant, bar, Bing Bing was more suitable for household use. Blocks of ice.
Packing: OPP or PE self sealing plastic bag.
Characters of letter ice tray:
Style novel, variety, to meet the individual needs of different groups of people;
Can be used in ovens, refrigerators and microwave ovens;
- this product through the United States FDA food grade certification, heat resistant temperature of -40 to +250 degrees Celsius, can be reused, the shape is novel, the style is changeable.
Children's puzzle 26 English letter ice tray use range: cake, bread, fruit, jelly, ice cream, conditioning food, and so can be used.
Hanchuan industrial 17 years' design and develop silicone ice trays, OEM silicone ice cube tray in China, which exporting to more than 100 countries. More details, please send e-mails to sales@cszhc.com.
For more information, why not contact Hanchuan online service:
please login in: http://www.hcsilicone.com/articles/info.html
Skype:caiyuan991