Company News
Singapore importer requires silicone ice tray custom in Hanchuan to make sure 100% independent innovation.
Publish Date: 2016-05-26 Click: 676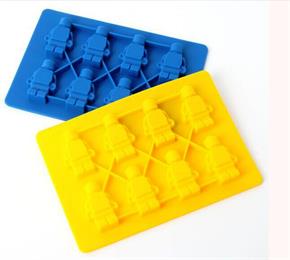 During the Hong Kong Asia Expo in April, a Singapore customer find Hanchuan silicone industrial exhibition, detailed advice about silicone ice tray custom. The Singapore customers in Singapore is dedicated to the business by providing ultra commodity trader, also have their own brands, importers who are very powerful in Singapore, the customer to design two silicone ice trays, a detailed understanding of our factory about silicone ice tray customized process and manufacturing capacity.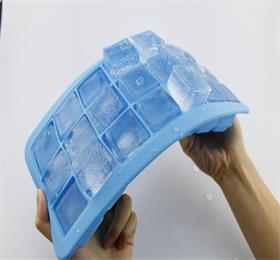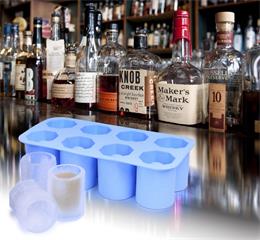 After several times communication with this Singapore customer, our foreign trade salesman Linda knew the customer's basic requirements. They still want us to design two innovative silicone ice trays, the price control in less than 8 CNY, the total weight of control within 200g, as well as the design of packaging color card, products must have the customer LOGO, plan the number is 60 thousand, 4 color customized silicone ice tray must first understand customer requirements, not blindly design, according to the customer application in what aspects and detailed understanding of the main sales channels to start design, only so that customers will be satisfied, silicone ice tray for each country is not innovation so, for each country culture to understand.
With the Singapore customers design two silicone ice trays, we spent 10 days time, basic customer satisfaction, also specially to me Visit the factories, the client attaches great importance to the our design team, see our company and factory was very satisfied, to have confidence in the silicone ice tray custom. Immediately arrange design drawing, the mold proofing now samples have been sent to customers in Singapore, wait to determine production.
Can silicone ice tray mold bought online be used?How about the right ways to use it.
Hanchuan industrial 17 years' design and develop silicone ice trays, OEM silicone ice cube tray in China, which exporting to more than 100 countries. More details, please send e-mails to sales@cszhc.com.
For more information, why not contact Hanchuan online service:
please login in: http://www.hcsilicone.com/articles/info.html
Skype:caiyuan991