Company News
Where could we find guitar silicone ice mold and the specific usage of it?
Publish Date: 2016-05-19 Click: 671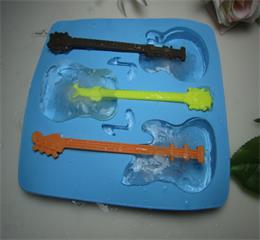 Upon this hot season summer, it is household refrigerator show time. In a certain period of time, you always feel freezer space not enough! Actually, in the refrigerator frozen guitar silicone ice nold often have unexpected effect, Popsicle mold has a lot of, hanchuan industrial hot selling this guitar ice mold was different. It is the shape of the three kinds of different shape of the bass guitar, lively and lovely.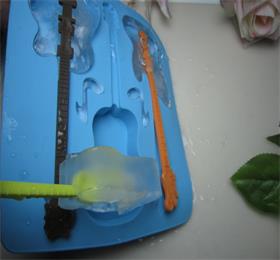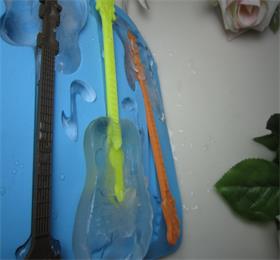 Hanchuan guitar ice mold texture is very soft, using imported food grade silicone production. And, of course, if think of traditional plastic ice mold parting is too difficult, so the quality of a material soft guitar silicone ice mold let homemade ice cream becomes very simple. Usage summary: the water is poured into a mold or drinks in the fridge, after a few hours later, after being frozen Popsicle good take out, with your finger from the bottom of the mold up top, can easily make the guitar ice mold release.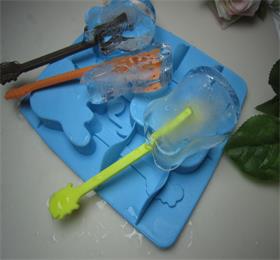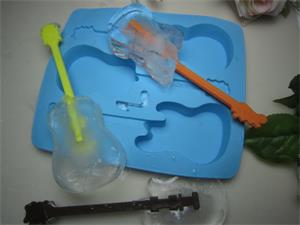 The guitar shape ice mold not only can make delicious Popsicle, but also can be used to make join ice water or ice in the drink beer. If the frozen good "guitar" ice into the cup, then pour in your favorite drinks or beer, etc., you can enjoy has a special "guitar" drinks, you can also use it to do stir bar! Don't hesitate, hanchuan ice tray website shows the guitar silicone ice mold for you, if necessary, consulting online customer service on the right.
Hanchuan industrial 17 years' design and develop BPA free silicone ice trays, OEM silicone ice cube tray in China, which exporting to more than 100 countries. More details, please send e-mails to sales@cszhc.com.
For more information, why not contact Hanchuan online service:
please login in: http://www.hcsilicone.com/articles/info.html
Skype:caiyuan991