Company News
10 cool silicone ice cube tray making different ice cubes accopmany you to spend your summer.
Publish Date: 2016-05-05 Click: 720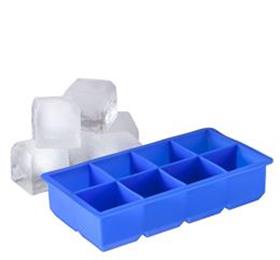 10 cool silicone ice cube tray accompany you to spend this summer with making different ice cubes.
It's summer, which tells us that we will need plenty of ice cubes to run away from the heat. However, regular ice cubes are just so boring and not exciting. With the amount of creative and cool silicone ice cube trays available these days, why should you still settle for these normal options?
From star wars and lego robot all the way to ice cube shot glasses, we've got it all here. All that's left to do is pour yourself a drink.
1. DEATH STAR ICE CUBE TRAY
This 2.4″ mold will let you create a tiny, highly detailed replica of the Death Star from Star Wars. Death Star chocolates also sound pretty awesome.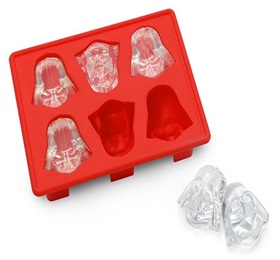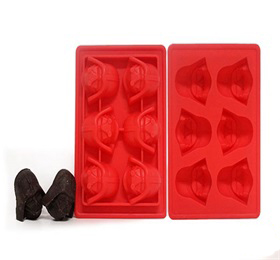 2. HAN SOLO ICE CUBE TRAY
The most famous scene from the Star Wars saga gets its own ice cube tray. Now you can freeze Han Solo in "carbonite" time and time again. Crafts 7 crystal clear Hans fit for delivery to Jabba the Hutt.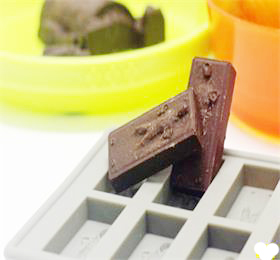 3. LEGO ICE ROBOT TRAY
Who says you shouldn't play with your food? This ice try is perfect for all ages. Measuring in at 7 inches, the silicone tray lets you create 5 LEGO ice robots at a time.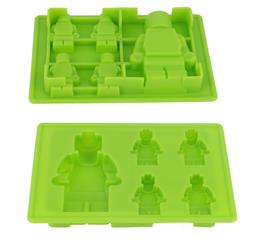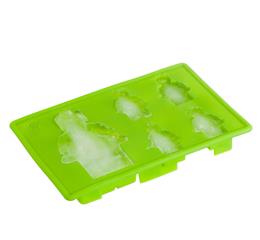 4. TOVOLO ICE SPHERE MOLD
We know all too well the benefits of using spheres in booze over standard ice cubes. The problem is that many ice sphere molds can cost you a pretty penny. Tovolo offers up a cheap way to craft 2.5 inch spheres, perfect for whiskey on the rocks.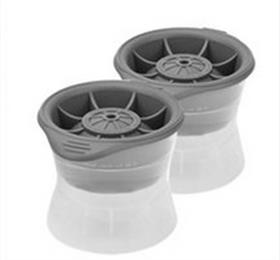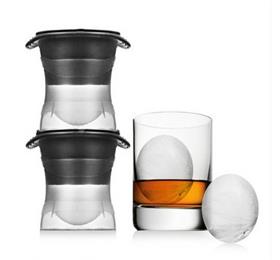 5. AK-47 BULLET ICE CUBE TRAY
Now you can express your love for firearms without ruffling any feathers. This tray pumps out 10 harmless assault rifle bullets to let you serve up some deadly drinks.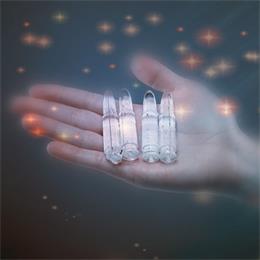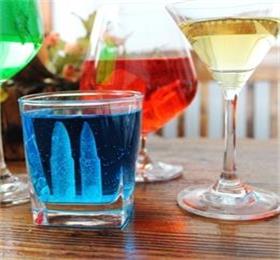 6. KING CUBE SILICONE ICE CUBE TRAYS
Although we prefer our whisky neat, there are times when we do like to add a few ice cubes. Unfortunately most ice cubes are just too small causing them to melt quickly, watering down the flavor of the spirit. Williams Sonoma's solution is to create massive 2 inch ice cubes that will last a hell of a lot longer due to the size and density.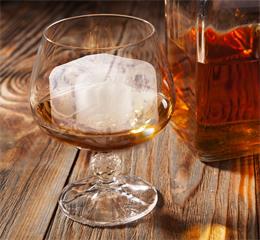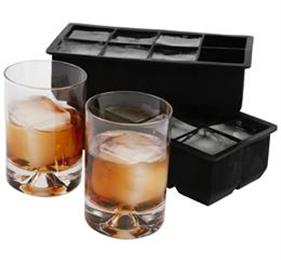 7. STONE COLD EASTER ISLAND ICE TRAY
Easter Island inhabitants, the Moai human head carvings overlook the Pacific Ocean helping to protect the island. The team at Fred & Friends put together this ice tray that makes perfect replicas of these famous stone heads.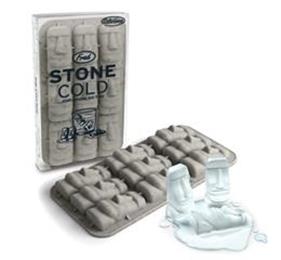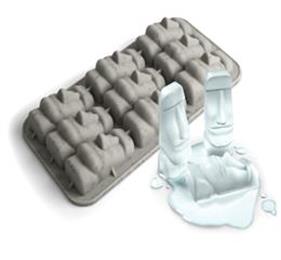 8. POLAR BEAR ICE TRAY
Stepping outside of the box of your normal ice tray, this polar bear shaped tray is just as much function as it is form. Add water to the bear's mouth, freeze, and crack. Thanks to the sealed design, your ice won't become contaminated by anything else in the freezer.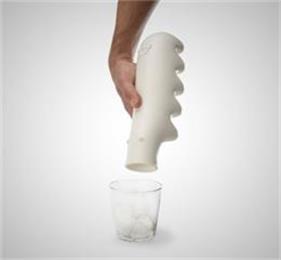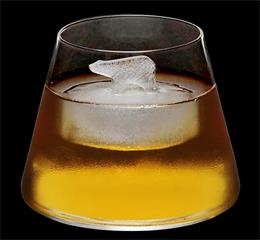 9. BONE CHILLERS ICE CUBE TRAY
Who doesn't love a good set of skull and crossbones? This pliable SBS plastic constructed tray serves up 8 cubes at a time, which includes 4 skulls and 4 crossbones allowing you mix and match. Great for Halloween parties.
10. SHOT GLASS ICE TRAY
Possibly the coolest offering on the list, this tray lets you create a shot glass made entirely of ice. Just fill it with water like any ordinary tray, and without hours you could be taking ice cold shots of your favorite alcohol.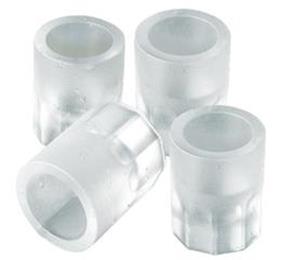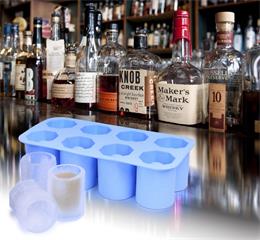 Hanchuan creative spherical silicone ice ball mold soccer World Cup design, making you a cooler summer!
Hanchuan industrial 17 years' design and develop cool silicone ice cube tray, OEM silicone ice cube tray in China, which exporting to more than 100 countries. More details, please send e-mails to sales@cszhc.com.
For more information, why not contact Hanchuan online service:
please login in: http://www.hcsilicone.com/articles/info.html
Skype:caiyuan991