Company News
Hanchuan industrial teaches you how to use square silicone ice tray to make delicious snacks!
Publish Date: 2016-04-26 Click: 676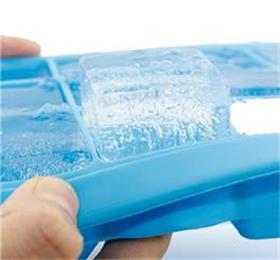 Except for making ice cubes in this hot summer, what is the square silicone ice tray applied to? Making your own delicious snacks certainly. What kinds of snacks could be made? How to do it?
Hanchuan industrial share these for you. Square ice trays can make snacks, such as mini chocolate cheesecake, simple sushi, vanilla flavor of olive oil, coffee ice cubes, lazy cookies, fresh soup flavor, chocolate and strawberry cake, etc., There are more delicious snacks can use square silicone ice making, see below.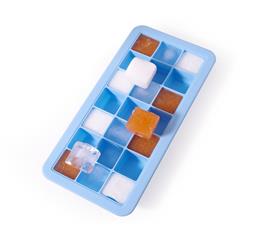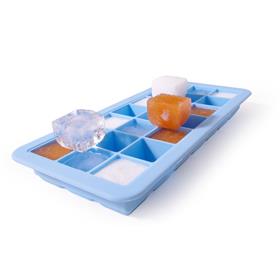 Mini chocolate cheesecake: cold yogurt, cream cheese and vanilla together make a big pot of frozen cheese, but not as usual in 6 to 8 inches wide mold, but in the ice, pour melted chocolate, frozen becomes a mini chocolate cheese block, summer can take guests at any time.
Simple sushi: grip sushi too troublesome and difficult to control?Laver boarding more trouble?Square the ice is the savior!The rice and directly to the filling into the ice to finalize the design.
Vanilla flavor block olive oil: the vanilla, rosemary and thyme common spices, according to the common proportion mixed with olive oil and pour into ice frozen into bits.Next time cooking, take a "taste", in a pot can use!
Coffee ice cubes: Would you like to drink iced coffee, don't want to because the ice coffee taste and concentration, then pour the coffee into the ice, ice coffee made!
5 ways for you to make ice cubes with Hanchuan newly recommend creative silicone ice tray!
Hanchuan industrial 17 years' design and develop aquare silicone ice cube trays, OEM silicone ice cube tray in China, which exporting to more than 100 countries. More details, please send e-mails to sales@cszhc.com.
For more information, why not contact Hanchuan online service:
please login in: http://www.hcsilicone.com/articles/info.html
Skype:caiyuan991