Company News
What are tipical silicone ice cube trays from Hanchuan?
Publish Date: 2016-04-19 Click: 730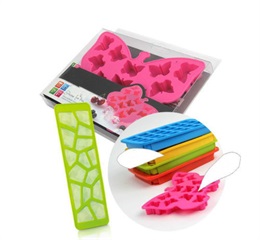 Do you know what are the typical silicone ice cube tray in Hanchuan? No one could said that ice cubes should only be cube-shaped. Hanchuan silicone ice cube trays can create plenty of various shaped ice cubes we want – from snowflakes to brains and guns. So, why not spice up your next party with one of these creative custom shaped ice cubes?
The kinds of Hanchuan thpical silicone ice cube trays:
1.Smile silicone ice cube tray
Have an happy or juyful iced day. Share a drink and smile at the same time! There are seven chances to spread happiness in this hyper-friendly, reusable ice tray. It's the classic cool symbol that never fails to turn a frown upside down!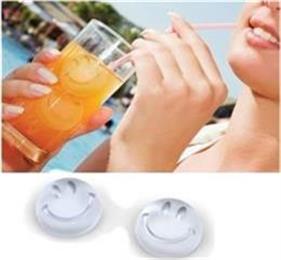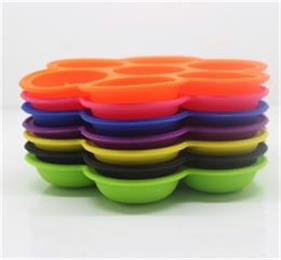 2. Frozen tooth silicone ice cube tray
All of a sudden, dentures aren't just for Grandpa anymore! Freeze up a batch of Frozen tooth ice tray and drop them into any glass, they're the ice cubes that grin right back at you (and your esteemed party guests).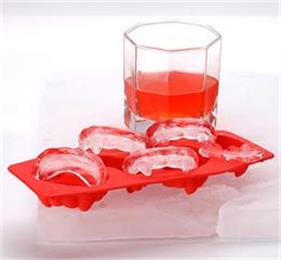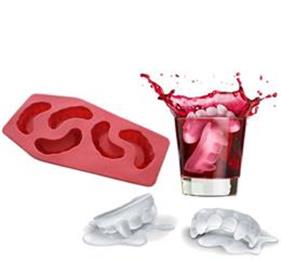 3. Shark Fin silicone ice cube tray
Just when you thought it was safe to go back in the freezer, along swims our Shark Fin silicone ice cube tray! Stay cool…drink dangerously.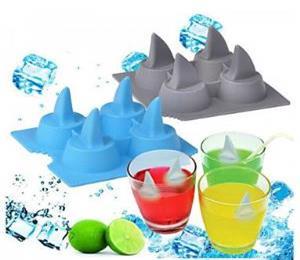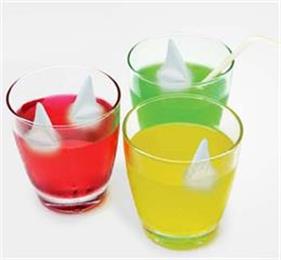 4. Snowflakes silicone ice tray
Beautiful snowflakes in your drink!
5. Ice Princess[star silicone ice cube tray with stick]
This unique ice tray creates magic wands fit for a fairy princess, sparkly glittery reusable drinking straws withstar-shaped ice cubes at the tip! What little girl could resist?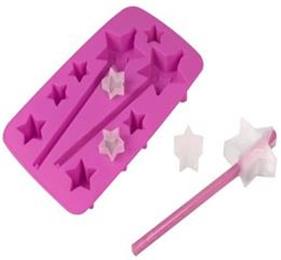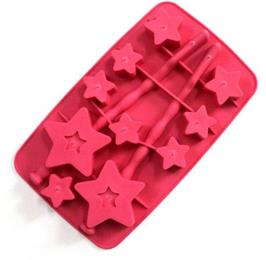 6. Brain silicone ice tray
We humans are well known for our highly-evolved sense of humor — as evidenced by Brain Freeze, the ice tray that makes 4 frosty brains. So let's celebrate our higher powers by raising a glass. Because a brain (not to mention a cocktail) is a terrible thing to waste.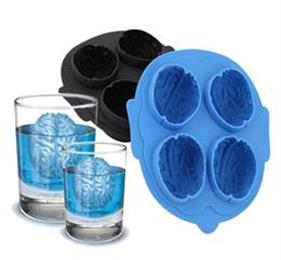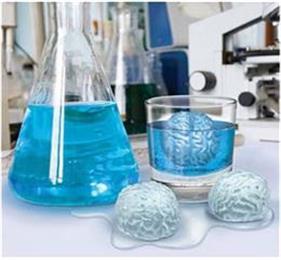 7. Cool Jewels silicone ice cube tray
Just fill this food-grade flexi ice tray with water or any kind of juice and freeze. Then pop out the three-dimensional Cool Jewelsand bling out your beverage!
Hanchuan Industrial is a manufacturer specialized in silicone rubber mould design/development, typical silicone ice cube trays manufacturing and assembling. In order to ensure the quality of products, we run strictly according to ISO9001:2000 quality system since established. All of our products could achieve ROHS/FDA standard, all of the material has SGS certificate too. We believe we could set up a good business relationship with you, with high quality, reasonable price and excellent service.
Hanchuan industrial 17 years' design and develop typical silicone ice cube trays, OEM silicone ice cube tray in China, which exporting to more than 100 countries. More details, please send e-mails to sales@cszhc.com.
For more information, why not contact Hanchuan online service:
please login in: http://www.hcsilicone.com/articles/info.html
Skype:caiyuan991