Company News
How do you make ice cube popsicles with the help of silicone ice cube tray?
Publish Date: 2016-04-18 Click: 731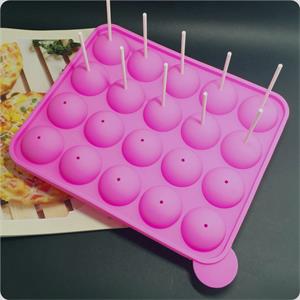 Are you always bored? Why not having a slumber party? And Hanchuan silicone factory these silicone ice cube trays could make ice cube popsicles for you and your friends, which will be your best answers!
Your favorite drink such as lemonade, punch, a soft drink, or peach juice could be the ingredients. Use a drink that is sweet. Like soda or juice. Try not to use something too light. It won't taste good.
Things you'll need: Silicone ice cube tray, toothpicks, press N' Seal, A freezer with plenty of space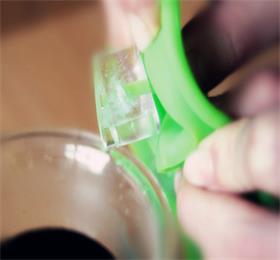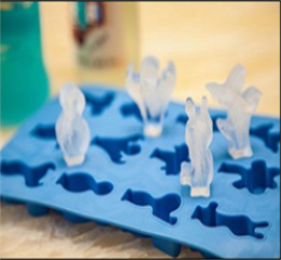 Ice cube popsicles making steps:
Get out all of the ingredients and place them on your cooking space.
Pour your favorite drink into the silicone ice cube tray. Make sure each hole is filled in with the drink.
Cover the ice tray with the Press N' Seal.
Put one toothpick in each ice cube slot. The Press N' Seal should hold the toothpick in place.
Put the ice tray in the freezer and let sit overnight. The next day [or any other day], get out the popsicles and eat when ready.
Tips:
Use different flavors! If guests don't like one flavor, make sure there are others to choose from.
Try to eat it the next day. If you eat the popsicles too late then the popsicles will start to absorb other flavors of other things in the freezer. That won't turn out too well.
Hanchuan industrial 17 years' design and develop silicone ice cube trays,OEM silicone ice cube tray in China, which exporting to more than 100 countries. More details, please send e-mails to sales@cszhc.com.
For more information, why not contact Hanchuan online service:
please login in: http://www.hcsilicone.com/articles/info.html
Skype:caiyuan991