Company News
You know how to make coffee ice cubes? There are 4 ways with square silicone ice cube tray.
Publish Date: 2016-04-14 Click: 709
On these hot days, watered down coffee for your friends and family even yourself is the most coolest thing. You want to drink? Freezing the coffee as ice cubes creates a richer way to enjoy a full tasting iced coffee drink for the duration of the drink.
When you want to do it yourself, you will need these things. Square ice cube tray, coffee maker and Freezer. (The square ice cube tray determines to your ice tray quantity.)
Ingredients needed: 1/2 cups (350 ml) coffee, freshly brewed (still hot to ensure freshness), and Sweetener, to taste
Detailly opearating steps:
Pour the freshly brewed coffee into the square silicone ice cube tray.
Place the ice cube tray in the freezer.
Freeze the coffee liquid until solid.
Add the ice cubes to your favorite iced coffee drink and enjoy.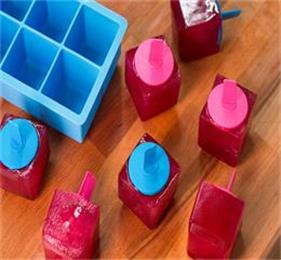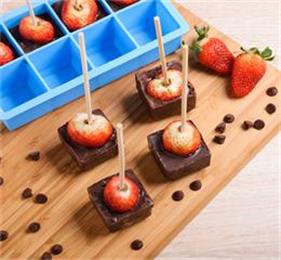 If you prefer, you can fill the glass with the coffee ice cubes and keep adding hot coffee and a little cream, candy or milk. As the ice cubes melt, the hot coffee cools down and you have a full flavored coffee drink to refresh you on a hot day.
Enjoy these coffee ice cubes in a glass of milk. Add any sweeteners, such as sugar or stevia.
Using freshly brewed coffee will hold in the taste. It's not recommended to use old, warm coffee for this reason.
Cold brew your coffee for a rich coffee flavor and a much lower acidity, simply prepare like tea but do not heat, leave soaking overnight in a pitcher of water.
Hanchuan industrial 17 years' design and develop silicone ice cube trays,OEM square silicone ice cube tray in China, which exporting to more than 100 countries. More details, please send e-mails to sales@cszhc.com.