Company News
Fruit silicone ice ball- Ice Flavour It.
Publish Date: 2016-03-30 Click: 728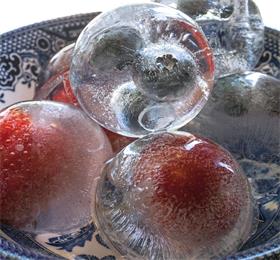 I guess, in this hot sweltering summer, it won't be better with drinking a bottle of soaking favourite fruit Ice water with more. You'll have to try this, fruit silicone ice ball or Ice hockey (Ice Flavour It), it can be opened from the middle of the spherical Ice, topped with water injection hole.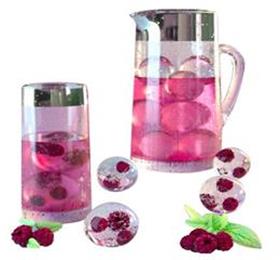 The using time, to put a piece of fruit in the middle, and then the Ice cover, then chilled water injection, ha, a look really cool refreshing pleasant fruit ice ball was born.
In the summer, we always wish it could be put full in the refrigerator with ice. However, there are some problems with the traditional ice cube trays, that is the using of ice cube tray not too convenient, although can distort the ice to crack in a plate of ice cold, but this will cause all ice cubes loose and fall off.
About Hanchuan industrial:
Hanchuan industial uniquely designed silicone ice tray are portable and affordable. Based in Shenzhen, CN since 2002. For more information, why not contact Hanchuan online service:
please login in: http://www.hcsilicone.com/articles/info.html
E-mail: sales@cszhc.com
Skype:caiyuan991