Company News
How to make ice cubes with these reusable silicone ice cube trays?
Publish Date: 2016-03-11 Click: 771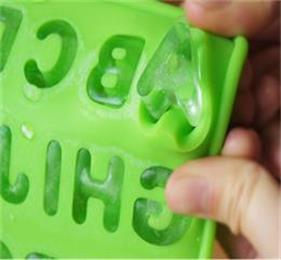 For parties, novelty ice cubes come in star, circle, and diamond shapes. These fashionable ice cubes can come in smaller sizes and rubbery trays and can be bought at hanchuan silicone ice tray official site. Despite being old fashioned, ice cube trays are a low-cost alternative to expensive ice cube makers and bagged ice. How to make ice cubes with these reusable silicone ice cube trays yourself?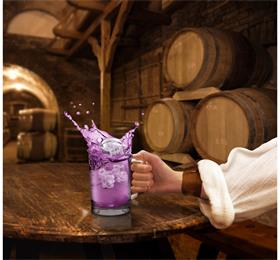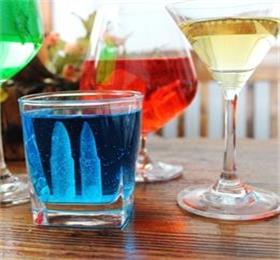 Steps to make fashionable ice cubes with hanchuan these Reusable Silicone Ice Cube Tray.
1st_ Ice cube trays are available at hanchuan industrial. They most often come in soft silicone. Trays generally make 6-8 cubes per tray. Depending on your ice needs, it's more convenient to have three or more trays in the freezer at once.
2nd_ Fill a clean tray with cold water to near the top of each compartment. If you want larger cubes, then fill the compartments to just under the lip of the tray. The fuller the tray is with water, the more likely it could spill taking it from faucet to freezer. The ice cubes will be slightly larger once the water is frozen. To make ice cubes quicker, try using warm/hot water.
3rd_ Open the freezer door wide and steadily place the reusable silicone ice cube tray inside the freezer on a flat surface. If you are filling more than one tray at a time, stacking the trays is less messy if the first tray is sitting flat.
4th_ Allow the water to completely freeze before removing the ice cubes from the freezer. It typically takes more than an hour. The time it takes to freeze will vary depending on the amount of ice being made as well as the conditions inside the freezer. If cubes appear to have an air bubble in their centers, they are not frozen completely.
Once frozen, remove the tray from the freezer and twist the tray gently several times to loosen the cubes from their compartments. To twist, place one hand on each end of the tray and put pressure in opposing directions. Some reusable silicone ice cube trays come with covers so that after you twist, simply flip the tray upside down to allow the cubes to fall into the tray cover.
About Hanchuan industrial:
Hanchuan industial uniquely designed silicone ice tray are portable and affordable. Based in Shenzhen, CN since 2002. For more information, why not contact Hanchuan online service:
please login in: http://www.hcsilicone.com/articles/info.html
E-mail: sales@cszhc.com
Skype:caiyuan991