Company News
Creative DIY ice making, hanchuan silicone ice cube making mould could make eaten ice shot glass!
Publish Date: 2016-03-04 Click: 702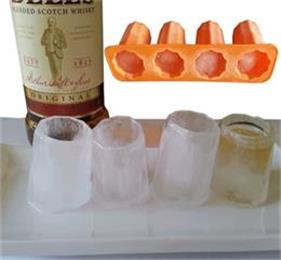 What's cooler than a shot glass made of ice? Short of taking your next cocktail party to the Antarctic, you can't make 'em any colder than this. Fill the silicone ice cube making mould with water or your favorite juice, freeze, and then pop out four fully-formed frozen shot glasses. A great way to add a little nip to your favorite sip! Pure food-grade silicone rubber. Think of the possibilities!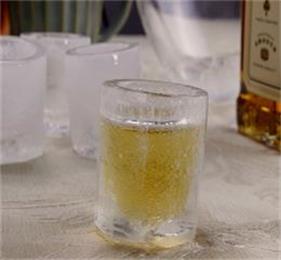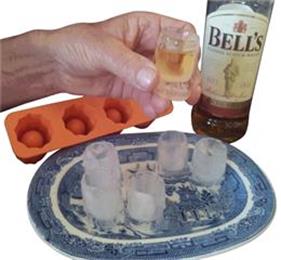 To drink a cup of iced drinks to calm down and quench thirst, if you are like virgo and pursue perfect. Why not abandon the ice making up too much trouble, use the silicone ice mold ice drinks, not only have fast cooling, and used to entertain friends and family is both novel and practical, also can be directly eaten by cooling.
Hanchuan silicone factory to break the traditional pattern of ice making, new ice cup concept.At the same time greatly improve the effect of cold easily bring you seeps through the sensory stimulation of cold, let you again and again experience the double enjoyment, sight, taste that is within reach!
Hanchuan launched the new silicone ice cube making mould, which using 100% imported silica gel as raw material, each process strictly controlled, to ensure that each and every one to your ice moulds are in the hands of a environmental protection, health, safety and no damage. Of course, the silicone ice mold is very suitable for bars, parties and other occasions, and can be used repeatedly.
About Hanchuan industrial:
Hanchuan industial uniquely designed silicone ice tray are portable and affordable. Based in Shenzhen, CN since 2002. For more information, why not contact Hanchuan online service:
please login in: http://www.hcsilicone.com/articles/info.html
E-mail: sales@cszhc.com
Skype:caiyuan991