Company News
Japanese supermarket figures silicone ice cube tray often sold out of stock!
Publish Date: 2016-03-03 Click: 702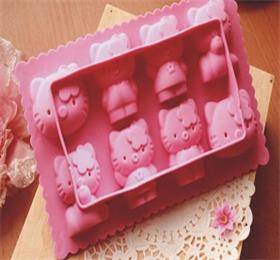 Japanese yoshida, in Japan there are hundreds of chain supermarket, yoshida, supermarkets have figures silicone ice cube tray
often sold out of stock, the ice pattern characters of silica gel is a Japanese yoshida supermarket friend tian trading company supplying, the houses with hanland industrial cooperation has been 5 years, the main procurement hanland silicone kitchen supplies, especially the ice pattern silica gel, silica gel, eat mat products, this character is the best-selling products, silicone ice lattice replenishment time 3 months on average.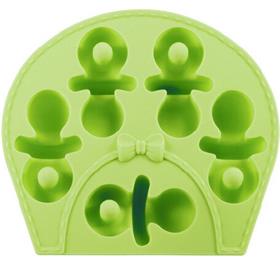 This character silicone ice tray design is not complicated, actually a bit of a cartoon character design, a silicone mould out eight characters of ice, frozen ice is a character of ice, is very interesting, especially the children like to join these characters when drink ice.Characters at design time is the hardest part about silicone ice lattice character modelling design, if not thoughtful, when hydraulic molding product is easy to tear, or frozen after the characters are always have defects.
So the characters in the design when the silicone ice after when molding, products quality problem and frozen ice whether there will be affected. Hanchuan industrial 17 years experience in design and manufacture the silicone ice lattice, exports Europe and the United States and Japan, etc. More than 100 countries, every year hundreds of new figures silicone ice cube tray designs, welcome the masses of customers at home and abroad OEM/ODM orders.
About Hanchuan industrial:
Hanchuan industial uniquely designed silicone ice tray are portable and affordable. Based in Shenzhen, CN since 2002. For more information, why not contact Hanchuan online service:
please login in: http://www.hcsilicone.com/articles/info.html
E-mail: sales@cszhc.com
Skype:caiyuan991