Company News
What forms ball shapes ice cube in KTV?Hanchuan KTV silicone ice ball mold!
Publish Date: 2016-02-23 Click: 744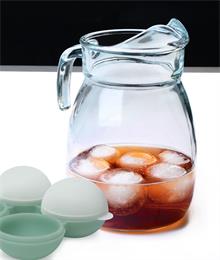 Do you always feel tired or sit around in your spare time? KTV is the young people and college students often go to places of entertainment. In addition to the classics and chat in KTV, food, tea and drinks are on the table is indispensable. Some can bring their own drinks, and some are not allowed. Happy after a few pop song to sing, fine taste cup cold drink, this is life. Some stronger curiosity of people may ask how the KTV spherical ice cube be made out?
Actually hanchuan industrial for KTV silicone ice ball mold allows you to DIY make the same ice cubes, regardless of size or shape, can let you satisfied.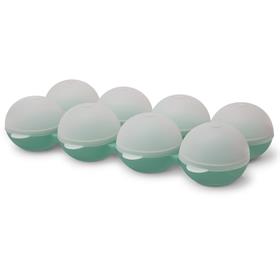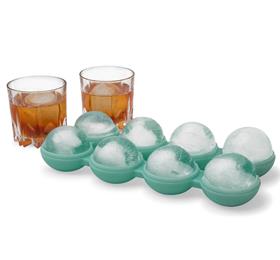 Creating your own 2.4 inch ice cubes in the form of anything you like right now! KTV silicone ice ball mold, which is a funny mould for making delicious interesting ice or dessert. Whether you're making a treat for your family or spicing up a themed party, this sturdy tray lets you capture a variety of foods or drinks in the familiar shape. Take it home to enjoy your kitchen joyment at ease, light up and expand the pleasure of life should begin with kitchen food making!
Ice hockey (spherical ice ball, not what we see on television the ice sports) is made by silicone ice ball mold, using 100% food grade silicon production, in line with the FDA, LFGB standard, in the home, in a bar, in a restaurant you can rest assured use. In fact is not only in the bar in the hotel, we often see them also use ice hockey in KTV a cocktail, wine, ice tea and coke.In fact, we use ordinary families can also easily ice hockey, let it beautify the food sensory, increase the taste of the food have very good effect. ite wine, coke and tea all kinds of food, etc., can also be made of fruit juice, ice cream, etc., to add fun to your family.
About Hanchuan industrial:
Hanchuan industial uniquely designed silicone ice tray are portable and affordable. Based in Shenzhen, CN since 2002. For more information, why not contact Hanchuan online service:
please login in: http://www.hcsilicone.com/articles/info.html
E-mail: sales@cszhc.com
Skype:caiyuan991