Company News
Facing the sticky situations on your table, why not turn to USSE silicone baking mat for advice?
Publish Date: 2016-01-30 Click: 757
Everyone likes to make his or her life easier. USSE silicone baking mat sheets seem to give you some advice on facing the sticky situation on your table. USSE baking mats, made by Hanchuan OEM factory, are constructed of silicone and fiberglass and are designed to replace the aluminum foil and butter, oil, or nonstick spray most of us use to line toaster ovens, baking sheets, and pans.
If you know how to use aluminum foil, then just lay the mat down on your baking sheet, put your food on it, and cook it. And the beauty here, you could put anything on these sheets. Cheesy nachos? No problem. Cookies? That's ok!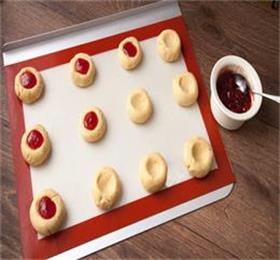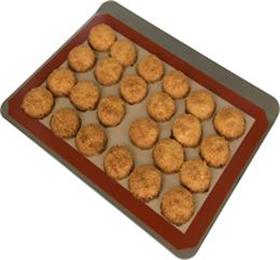 Bake your food, and then watch it slide right off the excellent mat with the help of a spatula. There will be no scraping, no broken cookies, nor cheesy mess. Just slide the food off easily, wipe your silicone baking mat with hot, soapy water, and lay it flat to dry.
In fact, USSE silicone table baking mats will work in temperatures ranging from -40 to 480 degrees Fahrenheit. They're FDA approved and kosher certified. Your consumption of aluminum foil and nonstick spray will drop dramatically, and you won't be throwing out sheets of foil every time you bake. Isn't it wonderful and saving much?
About Hanchuan industrial:
Hanchuan industial uniquely designed silicone fiber glass mats are portable and affordable. Based in Shenzhen, CN since 2002. For more information, why not contact Hanchuan online service:
please login in: http://www.hcsilicone.com/articles/info.html
E-mail: sales@cszhc.com
Skype:caiyuan991