Company News
Hanchuan silicone ice tray pops out one ice cube at a time.
Publish Date: 2016-01-29 Click: 775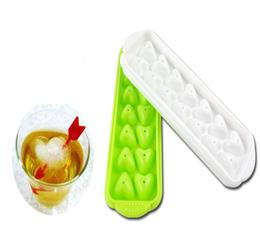 As time goes by, we will off work and have a good vacation. Households, bars, hotels are planning menus, inviting guests (friends and colleagues), and figuring out just how many products it takes to actually host a successful party. However, some of us prefer to keep things a bit less extravagant, instead opting for a small gathering as opposed to an all-out affair. Study has shown that the optimum number of invitees for a party is eight people.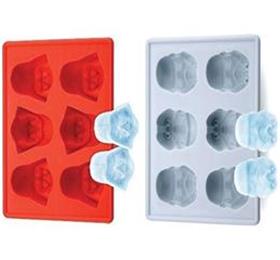 No matter the size of the party, drinks will be served. While chances are that a good amount of bottled and canned beer will be consumed, the demand for drinks in a glass will always be high. Which can only mean one thing: ice cubes. For those of you who eschew the data and opt for a small gathering of less than eight guests, having tons of ice won't be an issue. But what to do when making one drink at a time? Well, it looks like the age-old problem of popping out single cubes of ice from a silicone ice tray might finally be solved. And don't try to tell me you're not familiar with ice cubes popping all over the place when you only want one or two.
We could avoid this crucial problem with popular and fashionable Hanchuan silicone ice tray. The design of the ice tray has slider levels underneath that allow for easy removal of one ice cube at a time. No more ice cubes scuttling across the floor. The tray is perfect for those small get-togethers that don't require a big bucket of ice cubes.
About Hanchuan industrial:
Hanchuan industial uniquely designed silicone ice tray are portable and affordable. Based in Shenzhen, CN since 2002. For more information, why not contact Hanchuan online service:
please login in: http://www.hcsilicone.com/articles/info.html
E-mail: sales@cszhc.com
Skype:caiyuan991