Company News
Hanchuan industrial Introduces a wonderful silicone fiber glass mat this new year 2016
Publish Date: 2016-01-25 Click: 832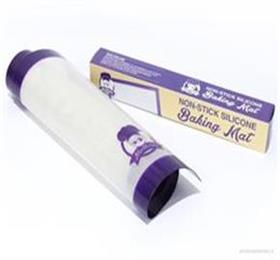 Hanchuan industrial, designer and manufacturer of innovative silicone mat, silicone ice cube tray, is pleased to introduce this wonderful silicone fiber glass mat this new year of 2016. The USSE is an updated version of Hanchuan industrial best-selling silicone mats brand, and improved interpretation of Hanchuan kitchen utensils.
Hanchuan industrial USSE silicone baking mats are of multipurpose used, and they are not only used in hotels, bars and restaurant, but also used in most of American and European family. Certaillt, the mats not just decorate the table, and protect your table from heat. The different sizes and colors of fiber glass mat could be customized as you like and wish. China New Year is on February 8th 2016. We can celebrate it we red silicone mat, and get together with family members.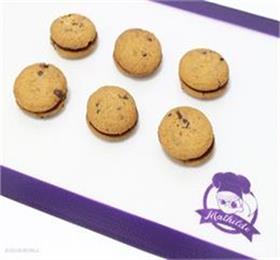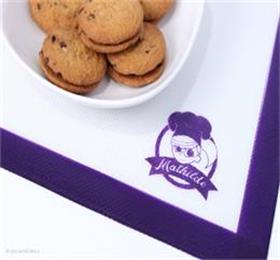 USSE silicone fiber glass mat features:
Non-toxic environmental protection - in accordance with LFGB, DGCCRF, FDA and other food inspection standards;
Temperature range -- Safe use within -40 – 250 Celsius degrees
Non-stick property - Permanent non stick, not due to wear and tear out of anti stick properties
High strength and durability - repeated use of the number of times as high as 2000, long life time from the internal high strength of glass fiber fabric;
Super adsorption, strong adsorption, can absorb all kinds of material of the operating table, is a very ideal kneading table;
Easy cleaning -- water washing or wiping cloth graze, stubborn stains also as long as the use of ordinary detergent brush can be;
Easy storage -- do not usually, can roll up for storage, does not occupy space.
About Hanchuan industrial:
Hanchuan industial uniquely designed, eco-friendly silicone fiber glass mats are portable and affordable. Based in Shenzhen, CN since 2002. For more information, why not contact Hanchuan online service:
please login in: http://www.hcsilicone.com/articles/info.html
E-mail: sales@cszhc.com
Skype:caiyuan991