Company News
Hanchuan silicone cake mold factory tells you the common mistakes with baking cakes?
Publish Date: 2016-01-21 Click: 804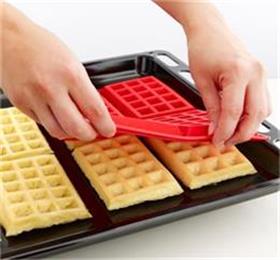 Baking is very accurate for us. When baking, we often ignore a few details. Specially in making cake, it probably couldn't fully baked. You must pay much attention and strictly abide by the recipe on the steps and requirements. Then, hanchuan silicone cake molds factory tells you some common mistakes during the baking.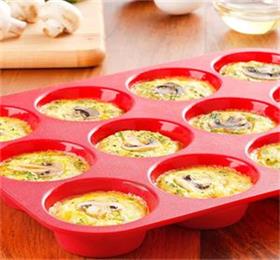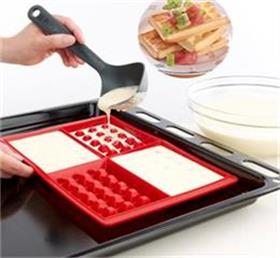 No. 1 No flour. There are a lot of people skip sieving flour, and thought that it is a waste of time, but the sieve is a very important step. Sieving can remove the briquette in the flour, make sure your cake won't dry lumps.
No. 2 Not fully mixing the batter. This problem is easy to appear in the cake with chocolate ingredients. Of course, if you do the marble cake, please skip this step. But if you don't want your cake is covered with chocolate swirls, please be sure to fully mixing raw materials, but don't too much stirring, especially when using a blender. Opportunity to excess air stirred into batter, will let you prepare cake collapse.Or would you please try to use the hand gently stir.You need to achieve a perfect balance, let all the materials are fully mixing.
No. 3 The importance of oiled paper. Sometimes you will feel that use oiled paper is a very troublesome thing, but if you bake the cake is too loose, mold oil basically can't help you anything.Might as well oiled paper to yourselves.
No. 4 bake when open the oven doorIt is easy to open the oven door to see when baking a cake cake baked, opened the oven is easy to cause the oven temperature fluctuations, this may lead to your cake collapse.
No. 5 Mould is too small. In accordance with your mould size to bake a cake, please. Don't use an 8 "cake pan, put a 9 inch cake batter.Batter easily overflow or in the middle of the cake formed a huge mountain.
No. 6 Before you take the cake out of the oven, please confirm the oven baked. If you can use a toothpick to plunge into a cake to pull out of the toothpick is clean, that prove your cake is ready from silicone cake mold.
More informations, please login in: http://www.hcsilicone.com/articles/info.html
E-mail: sales@cszhc.com
Skype:caiyuan991