Company News
How to use kitchen utensils like silicone baking mat properly?Hanchuan tells you!
Publish Date: 2016-01-19 Click: 810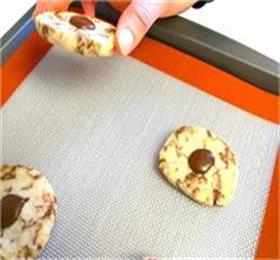 In everyone's daily life, the kitchen cooking, baking is inseparable from the kitchen utensils. As we all know that different kitchen utensils have different functions, so there are many matters need attention before its using. Specially silicone kitchenware like silicone baking mats, silicone glove, silicone scraper, silicone brush etc.).
Silicone kitchen utensils use importing food grade silicone as the material, environmental protection and healthy, and not sticky, easy to clean, high temperature resistance, etc. Besides, it can pass the FDA, LFGB quality inspection, to ensure the customers can be at ease use, widely used in food cooking, quick-frozen and baking, etc.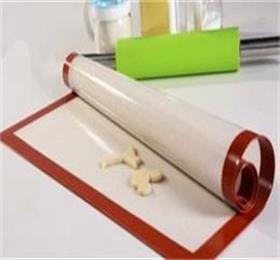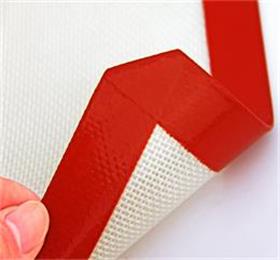 Fashion is extremely safe silicone kitchen utensils and appliances, what is the difference of plastic tableware? Plastic tableware don't long-term storage oil food. Plastic is a synthetic polymer, contain some chemicals. For a long time for cooking oil, oil kind food, easy release harmful substances; In addition also shoulds not be boiled water. After each use, plastic tableware must be washed away immediately.
So silicone kitchen utensils and appliances, like silicone baking mat, need not anointed with oil, when using pad directly on the baking tray when baking mat use, can save paper and tin foil, and suits to bake the cookies, ordinary bread easily stained with fragile all kinds of snacks. The edge of the mat can be printed and circular pattern on the scale, make pizza rolling skin, skin, divide the cake is very convenient; when not used, silicone baking mats can be clean and roll up for collection, very convenient, so it is highly recommended!
More informations, please login in: http://www.hcsilicone.com/articles/info.html
E-mail: sales@cszhc.com
Skype:caiyuan991