Company News
Hanchuan industrial same type robot silicone ice cube tray, modern design and deeply favoured among the young!
Publish Date: 2015-12-28 Click: 781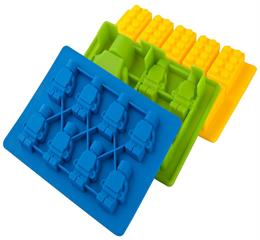 Recently, I search silicone ice cube tray in Google to see whether if there are hanchuan silicone products. Occasionly, first shop is doing the ice tray promotion, with the curiosity shop opened 1 page. There are all sorts of material of ice tray in the shop, plastic, silicone, plastic and rubber, and plastics and silicone.
When navigating to the end of the first page, we will find another brand is also selling hanchuan same type robot silicone ice cube tray. There are six robots in the ice mold.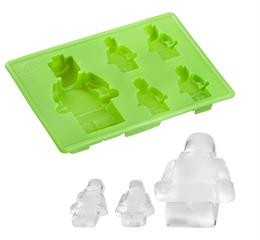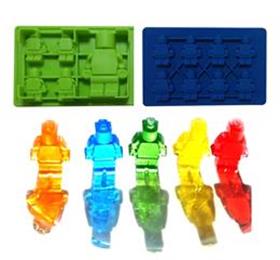 Seeing this cute and living robot, we will remeber to teach our children. spring will be remembered that old-fashioned wind-up clocks, this Zhong Huiyue walked slower, the clock no longer go, is the inside of the wound the clock gear tight, so I will go up again.Every time the clock stopped, always let the clock rest for a few days, it will also go tired, probably also want to relax.Life is also like some, give yourself for a good drink, will be frozen spring into, look at it slowly melting, clockwork, the mood also can relax.May freeze a nostalgic style of clockwork robot, pour it into the water, let you drink water will feel very interesting!
Have you ever felt that robot silicone ice tray very interesting? If you like, you can order with hanland, is a good promotion products and gifts, self-used can also be at home. Materials ensure safety, environmental protection, non-toxic, can be at ease use.
More informations, please login in: http://www.hcsilicone.com/articles/info.html
E-mail: sales@cszhc.com
Skype:caiyuan991