Company News
For baking beginners, how to choose tools like silicone baking mat?
Publish Date: 2015-12-21 Click: 783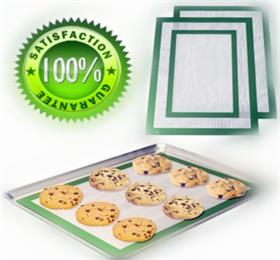 Recently, I was frequently asked questions as "I just started to learn baking, what kinds of tools needed to buy? Can you give me some suggestions?" In response to some similar problems later, I was finally determined to make lists of silicone baking tools, like silicone baking mats, silicone cake mold, siliocne spatule and etc... It makes sense that we know more about silicone baking and cooking tools!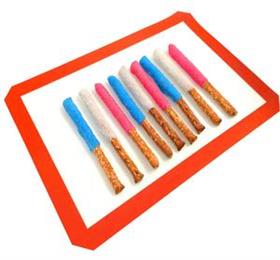 Concering to these tools, I have been stressed that nothing but perfect, and purchasing according to your needs. Baking at home is fun, other than makes kitchen into a bakeware fairs. The best situation is that when you do want to make western pastry, it is never too late to get the corresponding silicone baking mats. Of course, the craze for tool, mold the fever, that is different, the collection of siliconekitchen tools are their hobbies.
This time, I divide these silicone kitchen baking tools into two parts. The first is the necessary silicone baking tools, like silicone baking mats,silicone heat resistant mats and silicone cake molds. With them, it could meet most of the regulatory requirements.
The second part is selected baking tools, these tools are also more common baking tools, like silicone spatule, silicone brush and silicone baking pan, which can be got according to their actual needs, interests and hobbies.
More informations, please login in: http://www.hcsilicone.com/articles/info.html
E-mail: sales@cszhc.com
Skype:caiyuan991