Company News
Good helper of baking _ the usage of silicone fiberglass baking mat!
Publish Date: 2015-12-18 Click: 802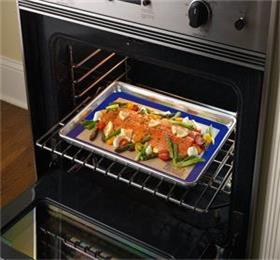 Recently more and more people around me have a tendency to be interested in baking. They ask me privately "I'm so bored, I try to start learning how to bake". Some others wonder the usage of a good helper of baking_silicone fiberglass baking mat, for the purpose of please his girlfriend. In a word, boys are asked to do baking seemed more than before.
Perhaps, dessert or pastry is not strange to us. But to make all sorts of wonderful pastry all by ourselves is our aspired. Then let me introduce the way to use silicone baking tool_fiberglass mat.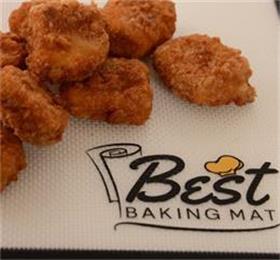 All these silicone kitchen baking tools could be found in Hanchuan industrial OEM factory official website. Silicone fiberglass baking mats can be used as a work station of cookies, such as pizza, bread dough. Traditional wooden board is easy to breed bacteria, and silicone mat is not only good for cleaning, but the anti-sticking effect is very good.
The fiber glasss mats are surrounded by a calibration scale, the size of the central is a pizza pie. As the operation of the baking board, it is tailored. Then it is worth mentioning, the silicone fiberglass baking mats also can bear the high temperature of 230 ℃.
More informations, please login in: http://www.hcsilicone.com/articles/info.html
E-mail: sales@cszhc.com
Skype:caiyuan991