Company News
Detailed descriptions of edible silicone glass fiber baking mat.
Publish Date: 2015-12-14 Click: 682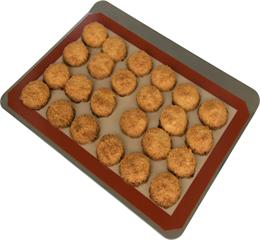 Edible silicone glass fiber baking mat could be used for food preparation, heating mat, baking pan, microwave mats; Viscous resistance is excellent. Also, it is easy to remove grease, stains with hot water or detergent. It convenient for storage, and never use sharp metals touch baking mat; Temperature resistant performance is good, the conventional heat resistance up to 480 degrees Fahrenheit.
Hanchuan industrial OEM factory these silicone fiberglass baking mat conforms to the FDA, LFGB quality inspection. Intermediate for glass fiber layer helps to strengthen the tensile properties of the silicone. Not sticky and temperature resistant characteristics make this better used for baking food production. And it can be used as placemat, desk pads, insulation pad, dough pad, etc., which is indispensable to the kitchen items.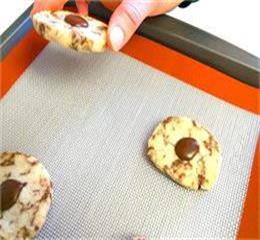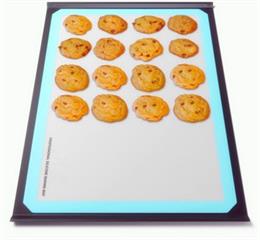 The main characteristics of silicone glass fiber baking mat:
Easy to use and can be used in refrigerator, microwave oven, safe and non-toxic;

Low glass fiber coated with food-grade silicone rubber has excellent resistance to sticky, can work when set to the bottom of the pan;

Repeated use of deformation, not to rub off.

Food safes, through the European Union, the United States severe level of food inspection standards, to 40 ° C to 250 ° C high temperature safe use.

East to clean and environmental protection, roasted without oil use, demoulding is very easy. Can be used as sugar not sticky pad.
Mass custom various colours/sizes/scale labeled with mark (LOGO)/printing/design silicone glass fiber baking mats.
Regular size of the mats: 250 * 150mm; 215 * 300mm; 375* 275mm;420*280mm; 400 *300mm; 420* 395mm; 420* 300mm; 410*395mm; 570*370mm; 580* 380mm; 600* 400mm.
Thickness: 0.4 mm to 0.7 mm can be production.
More informations, please login in: http://www.hcsilicone.com/articles/info.html
E-mail: sales@cszhc.com
Skype:caiyuan991