Company News
Creative kitchenware_ silicone ice cube trays are in favour with tremendous market potential!
Publish Date: 2015-12-10 Click: 772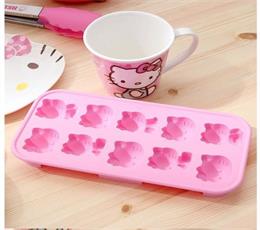 Kitchen cooking attaches good importance to homes. Sometimes seemingly complex cooking process only needs a small silicone tool could make it. Silicone ice cube tray can DIY make different kinds of ice cubes; Lovely silicone cake mold could steamed delicious cake or chocolate for you; Make noodles and BBQ with silicone mat. Ideas are full of life, full of the kitchen, let your hands free.
In quanzhou some kitchen utensils and appliances in the market, the reporter saw many creative silicone kitchen supplies. And these "artifact" kitchenware are also more and more popular among young people.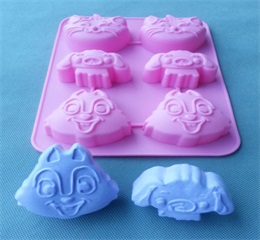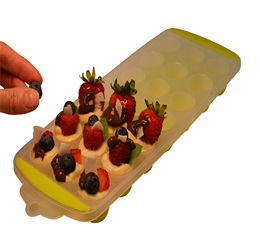 Silicone ice cube trays are added with creativity, whether large or small from king silicone ice tray to mini silicone ice ball, all of them are integrated into the creative elements. For someone who likes baking, DIY cooking, they will be pain if cannot cook food in the kitchen themselves. Luckily, in today's developing times, creative kitchen version are no longer afraid of the kitchen. It is easy to make delicious food.
All of you could find silicone ice cube trays on Hanchuan industrial OEM factory webesite, all kinds of silicone kitchenware can be found, including silicone chocolate mold, silicone spatule, silicone brush...
More informations, please login in: http://www.hcsilicone.com/articles/info.html
E-mail: sales@cszhc.com
Skype:caiyuan991