Company News
Two different forms of molding process for silicone products.
Publish Date: 2015-11-11 Click: 765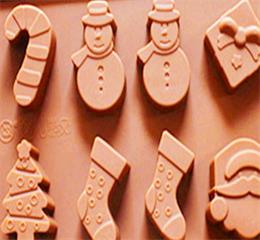 In our daily life, there are so many kinds of silicone products, which are mainly used in the refrigerator, the kitchen and hotel. Silicone product has become an indispensable part in our daily life. However, do you know how some silicone products production and molding?




Firstly, silicone products in the solid-state extrusion molding process. This process is using of hydraulic press, the temperature and pressure, and with the help of mold products vulcanization molding. This process relatively has a low cost, high output, and application is common.




It mainly used for single color silicone products, certainly can also be applied to double color double hardness product or multicolor hardness, but the product structure is not flexible, and under restricted. Besides, it can also be applied to metal plastic with package, and also the structure is not flexible.




Secondly, the liquid injection molding process of silicone products. The technological requirements of the equipment with silicone injection machine and pressing machine. Its raw material is water mixture thickens, which divided into A and B two components. Its principle is: use pressure machine pressed part A and part B of the raw materials according to 1:1 to the mixture in the cylinder injection machines, through the nozzle and then pressed it into the hot mold cavity forming.




This process molding temperature is relatively low, can be 130 degrees. It can be used to not resistant to high temperature of the plastic package of plastic forming, it has advantage than solid-state extrusion molding. Its high yield, but also easy to automation production. But the raw material cost several times more expensive than solid silicone raw materials.
More informations, please login in: http://www.hcsilicone.com/articles/info.html
E-mail: sales@cszhc.com
Skype:caiyuan991
Miss Pan