Company News
Hanchuan industrial lets you know what is food grade silicone ice tray.
Publish Date: 2015-11-09 Click: 786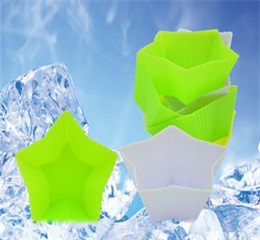 Food grade silicone ice tray products through standards of Europe is German LFGB standard, and the United States implement the FDA standards. There are a lot of items on testing category. Among these, the most fundamental one is completely tasteless. The silicone products with unpleaset smell could be impossible to pass LFGB or FDA tests. Thus, silicone products with taste means they are not food grade.

Features of food grade silicone ice tray is completely non-toxic tasteless, resistance to aging or fatigue, and durable. Then they are also high and low temperature resistance, using temperature ranges from - 50 ℃ to + 250 ℃, which can be frozen and used in a microwave oven. Besides, owing to silicone is excellent elasticity, taking ice cube out of trays seemed to be very easy! Silicone ice tray with cover could prevent channeling taste!




At the same time, Hanchuan industry could give some tips for you. While food grade silicone ice tray sticks with greasy dirt on the surface, you could use warm water and ordinary detergent to clean. Certainly, it is available to use dishwashe. However, never use sharp thorn, cutting, cross the surface of silicone ice tray. After several days' frozen, just remov it from the refrigerator. Open the PP cover, it will be slightly out of shape, but about 5 minutes it will recover its shape.
More informations, please login in: http://www.hcsilicone.com/articles/info.html
E-mail: sales@cszhc.com
Skype:caiyuan991
Miss Pan