Company News
Halloween gifts_ the choice of importers from California is combination design of six holes silicone ice hockey ball!
Publish Date: 2015-10-27 Click: 866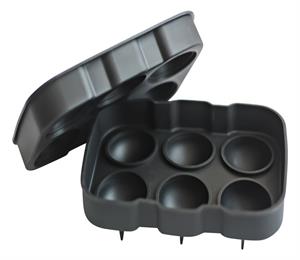 Recently, a California gifts importer plans to custom the Halloween gifts. Then he searches six holes silicone ice hockey ball through alibaba website. He sees many Hanchuanl industrial silicone ice ball products. The moment he sees our displayed products, and thinks that the design is very good. So he wants us to design a few ice ball combination, and puts forward requirements: Hanchuan provides the design scheme.




Knowing the design requirements of California importer for six holes silicone ice ball gift, we immediately arrange design department to design. Design problems in the process of product design. The suspect, first analyzed the product according to customer requirements and ideas.




After 5 to 6 times of repeated conceive, Hanchuan industrial designer Mr Wong provides a design plan, which is made up by six holes ice ball products. From the point of design renderings, design may be good, and basically can meet the needs of the customers. After repeated discussions, we find that nothing missing, immediately send the design to customer from the United States.




After California importer receiving the scheme, he looks it and feels a line still, but for the specific production come out after a few added: 1, size of six holes silicone ice hockey ball must be the same; 2, on the cover and lower cover combined to ensure that there will be no slack phenomenon; 3, six holes silicone ice hockey ball also to ensure that the hardness, convenient water out; 4, 15 samples quantity antenatal testing, time to arrive within a week.
More informations, please login in: http://www.hcsilicone.com/articles/info.html
E-mail: sales@cszhc.com
Skype:caiyuan991
Miss Pan