Company News
Minions silicone ice trays make cute minions shape ice cube and chocolate for your kids!
Publish Date: 2015-09-18 Click: 787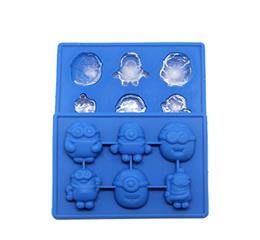 Just make your kids happy with Hanchuan industrial OEM silicone factory this minions silicone ice trays. These minions silicone ice tray is one unbearably cute ice chocolate mold that every home cook needs to own! Enjoy a fun product that will bring smiles to the faces of kids of all ages!
Hanchuan industrial OEM silicone factory minions silicone ice trays are great for any creative ideas you throw at them. Use them for Ice cubes, chocolates, frozen ice cream and yogurt bites, crayons and soap. You can even use them on your next beach vacation for fun in the sun.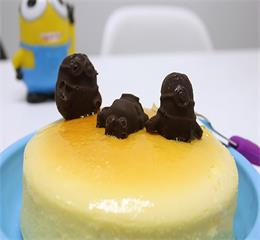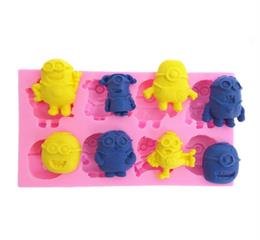 - Size: 4.4*5.9*1.2 inches - Weight: 2.1 ounces
Features of these minions silicone ice trays:
- Easy to keep its shape.
- Unbreakable.
- Strong wearability and remarkable endurance of repeated wash.
- Non-stick and easy to release from the mold, with just a twist.
- Cools quickly and easy to clean.
- Safe for dishwasher, microwave, oven, freezer.
- Fashionable,durable,bears high temperature to 220 Centigrade,freezer proof to -40 Centigrade.
- Environment protective, has no side effect to human body.