Company News
FDA silicone ice tray huge cube keeps drinks cold for hours.
Publish Date: 2015-08-24 Click: 813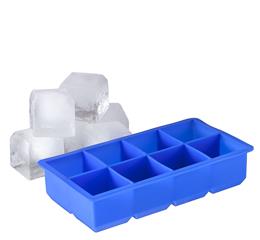 Why could we begin to enjoy cold drinks without the water dilution during this hot summer?
This two days, Hanchuan OEM silicone factory recommend a fda silicone ice tray, which allows the huge cubes to melt much slower than other ice solutions, letting your beverage stay chilled longer, without diluting it.
Our this large ice cubes made out from fda silicone ice tray can keep your drink cold for hours. As is known to us all, it will take much longer to melt than regular ice cubes, so you can effectively chill your drink without diluting it!
Simply sit back, relax and drink at your leisure enjoying the real taste of your drink right down to that last sip.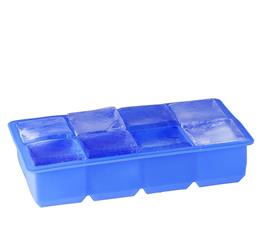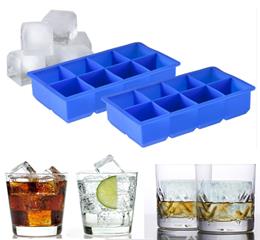 This fda silicone ice tray makes a total of 8 giant cubes, which creates huge 2-inch square ice cubes. Besides, the excellent silicone ice tray is BPA free and FDA approved.
Enjoy the real taste of your cold drink with our huge ice cubes without the water dilution of other ice cubes solutions. Impress your friends and family with this fda silicone ice tray!
More informations, please login in: http://www.hcsilicone.com/articles/info.html
E-mail: sales@cszhc.com
Hotline:4000-9392-88

Miss Pan