Company News
Silicone skeleton ice tray help you make skull human skeleton shape ice cubes.
Publish Date: 2015-08-20 Click: 853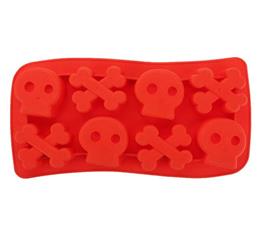 Hanchuan OEM silicone factory this silicone skeleton ice tray is easy to use, thus kids and adults will all love them! Give your kids a colorful and creative summer, and start eating healthy now with silicone skeleton ice tray!
Package includes one piece ice tray. Safety food grade bpa free silicone makes up this silicone skeleton ice tray.
Size: 21cm x 10.5cm x 2cm.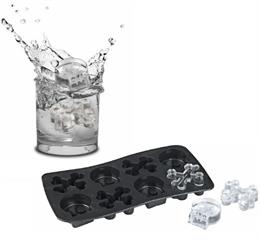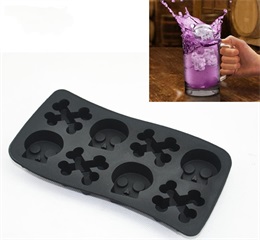 How we use the silicone skeleton ice trays?
A: Fill them with juice, purees, fruit, berries or yogurt for a healthy, everyday treat - and for much lower cost than popsicles or freeze pops at the store. For something more decadent, fill with sherbet, ice cream, candy, cocoa...whatever you can dream up! When they're ready, just hold in your hand for a few seconds to warm the outside, then squeeze and enjoy with absolutely no sticking.
B: Keep it as a cake mold, candy mold, chocolate mold, while it depends on whatever you like.
C: As a soap mold, silicone skeleton ice tray makes your life much easier and more interesting!
Rinse with clean water, it is safe and durable, but only wash by hand.
More informations, please login in: http://www.hcsilicone.com/articles/info.html
E-mail: sales@cszhc.com
Hotline:4000-9392-88

Miss Pan