Company News
Silicone bbq grill gloves protect your hands from burning or hot .
Publish Date: 2015-08-19 Click: 811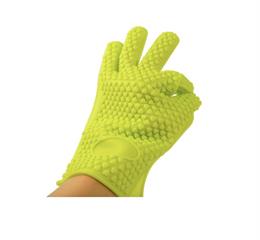 One day, your best friennds came to see you, and you are willing to DIY make cakes or chocoalte to treat him or her. While you had to take the silicone cake mold or chocolate mold out of the microwave oven, you may be worried that hot cake or molds will burnt your hands. Have you ever looked for the silicone bbq grill gloves? Why not try our style new silicone bbq grill gloves now?
Many people found that silicone bbq grill gloves will be the best silicone heat resistant sets on the market,
Other people said that silicone bbq grill gloves make cooking much funny again!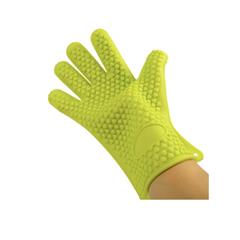 Hanchuan silicone OEM factory these silicone bbq grill gloves have five fingers and allow you to handle entire pot or food, which is using 100% bpa free pure silicone --Soft, Non-stick, Anti-dust. The silicone bbq grill gloves have a raised texture. They are flexible, light, durable and easy to clean. Imagine creating delicious meals, such as pulled pork hassle free, and then just placing these gloves in the dishwasher for super easy clean-up!
This will definitely be the most useful product you will buy all year. You can use it for indoor and outdoor cooking, great for multi-purpose use.
Order silicone bbq grill gloves right now, and your best friends may also need one!
More informations, please login in: http://www.hcsilicone.com/articles/info.html
E-mail: sales@cszhc.com
Hotline:4000-9392-88

Miss Pan