Company News
US customer tends to order silicone ice cube trays shapes from Hanchuan!
Publish Date: 2015-08-18 Click: 821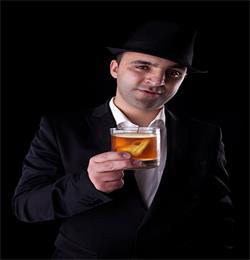 All the handgun lovers got Hanchuan OEM silicone factory these silicone ice cube tray shapes, which are made from bpa-free green silicone. It's cleverly shaped like a briefcase and has six molds per tray shaped like automatic hand guns.
The silicone ice cube tray shapes are businesslike gray suiting its briefcase shape. The handguns look really funny and out of place in a glass.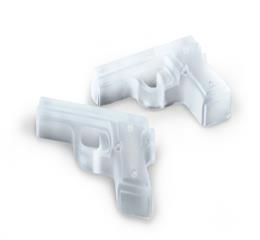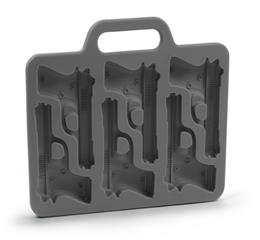 Silicone ice cube tray shapes like handgun brings an unexpected twist to any party, Christ, and birthday gatherings. Flexible silicone construction yields 6 detailed ice cubes and bends for quick release.
Briefcase-shaped exterior with cutout carrying handle adds mobster-style flair, Dishwasher-safe; clear, recyclable gift box included.
More informations, please login in: http://www.hcsilicone.com/articles/info.html
E-mail: sales@cszhc.com
Hotline:4000-9392-88

Miss Pan