Company News
Shot glass silicone ice cube tray makes 4 round ice shot glasses at once!
Publish Date: 2015-08-17 Click: 870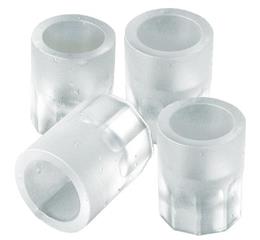 Liven up your next cocktail party with cool shot glasses ice cubes that you made yourself with shot glass silicone ice cube tray. This shot glass silicone ice cube tray is constructed with 100% pure professional quality food-grade silicone, which meets US FDA safety standards (BPA, PVC and Phthalate FREE). Simply fill the mold with water or your favorite juice, fruits, herbs or citrus zest, freeze and then out pops fully formed shot glasses to get the party started. Always place on a tray for stability before putting into freezer.
Mold Size: 4.5 x 4.5 x 2.2 inch. Cavity Size: 2 inch diameter x 2.2 inch depth. Cavity Volume: 4 x 2.2 ounces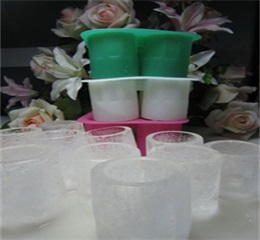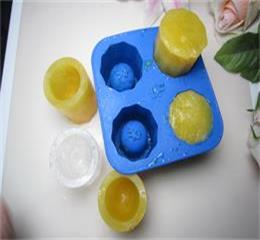 Many customers have found creative ways to use Hanchuan industrial shot glass silicone ice cube tray (depending upon the shape) to create delicious chocolates, candies, gummies, butters, caramels, ice cubes, frozen baby foods, gelatin, ice creams etc. Other customers use the molds in unique ways to create clays, resin casting, candles, soaps and more.
Our shot glass silicone ice cube tray handles temperature from -40 to +446 degrees Fahrenheit (-40 to +230 degrees Celsius). Reusable for up to 3,000 uses. Safe to use in the Oven, Refrigerator, Freezer, Microwave, Steamer and Dishwasher.
More informations, please login in: http://www.hcsilicone.com/articles/info.html
E-mail: sales@cszhc.com
Hotline:4000-9392-88

Miss Pan