Company News
Large ice ball mold_Perfect ice spheres for whiskey from Hanchuan!
Publish Date: 2015-08-14 Click: 841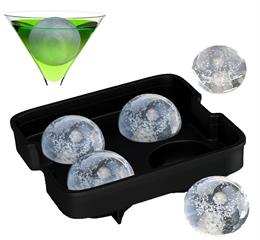 Hanchuan industrial this 100% BPA free food grade silicone large ice ball mold is flexible for easy release, non - toxic, and easy to clean. A single large ice ball mold makes four perfect ice sphere balls. It is safe for dishwasher, freezer and refrigerator. Seals well and is balanced for no spilling in the fridge during freezing, the special design makes filling easier than other molds.
Large spheres of ice melt slower than conventional ice, thus it is great for cooling your whiskey or wine. Then fill with mint or fruit for Sangria or summer lemonade by using kids' flavored drinks for popsicles or colorful drinks. As for it works great at the coffee bar; why not fill with coffee creamer and use in iced coffee best choice.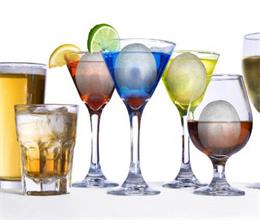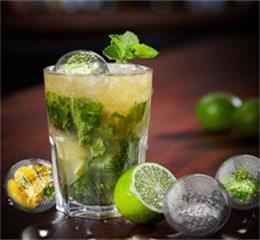 Large ice ball mold is also great for making ice cubes, chocolate, gelatins in party and bar. You can add any food as you like such as juice of strawberry, cherry, orange, apple, lemon to liquid. After being frozen, the ice ball will become colorful, sparkling and crystal-clear.
It is great enjoyment to have these ice balls you make. To get these molds out, you can push each cube from the bottom with fingers, and then, wait for 5 minutes or so after taking the tray out of freezer.
More informations, please login in: http://www.hcsilicone.com/articles/info.html
E-mail: sales@cszhc.com
Hotline:4000-9392-88

Miss Pan