Company News
Silicone ice cream molds are the perfect and easy way to stay cool this summer
Publish Date: 2015-08-13 Click: 884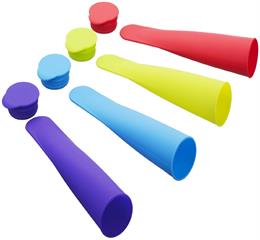 Never waste your time and money on pricy store-bought popsicles. There comes our silicone ice cream molds, which are the perfect and easy way for us to stay cool this summer. The smart methods to use silicone ice cream molds: Just add your favourite juice, yogurt, or fruit ingredients and pop them in the freezer. Not for a long time, you'll have cool, delicious homemade ice cream and pops!
With these ice cream molds, you're in charge. That means you and your family won't get the artificial food dyes, flavours, and questionable ingredients you find in store-bought popsicles. You can also add your choice of healthy yogurt for a quick and tasty frozen yogurt treat. The only limit is your imaginations.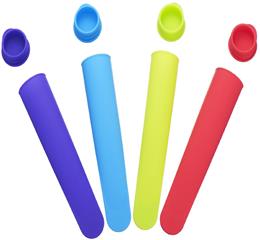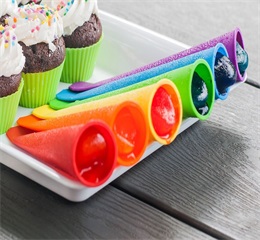 Each mold has a tight fitting lid, so you don't have to worry about drips in the freezer. You can even lie them on their sides and no liquid will escape. This also makes them great for leftovers. Just pop the lid back on and put your ice cream molds back in the freezer.
The ice cream mold is made from durable 100% silicone. These ice cream molds are designed with safety in mind. There's no BPA and other chemicals found in plastic, and you'll note no aftertaste in the finished product. These silicone ice cream molds come in six fun colours that kids and adults will both love. They also make a stylish addition for any summer barbecue or kids' party.
More informations, please login in: http://www.hcsilicone.com/articles/info.html
E-mail: sales@cszhc.com
Hotline:4000-9392-88

Miss Pan